Analysts from the Principal Financial Group declared Thailand as among the better-performing markets in Southeast Asia. The country's economy continues to draw investors despite fluctuations.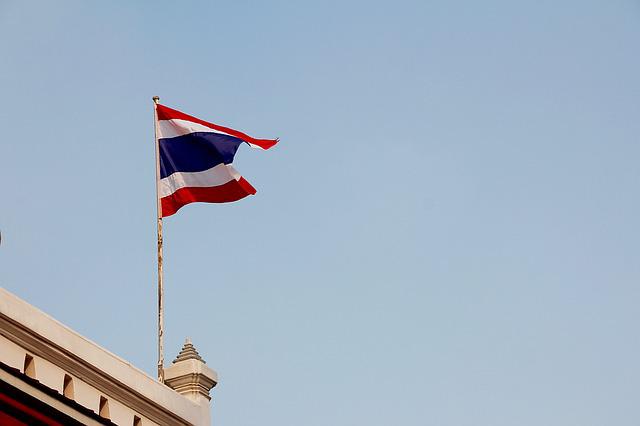 Opportunities in the Midst of Uncertainty
The financial group, which is based in the United States, recently held its Principal Asia Summit in Bangkok. They shared tips and advice to investors, assuring them of opportunities even in the face of volatility. Thailand's capital is the second stop of their Asean summit tour, after Kuala Lumpur. Next stop would be Singapore and Hong Kong, respectively.
The chief executive of PFG's subsidiary, Principal Asset Management (PAM) Thailand, Jumpon Saimala, noted that there is an "opportunity to tap into pension financial security here, which may lead to the growing potential expansion of retirement initiatives."
He added: "We are very excited about the current and future opportunities and possibilities for Southeast Asia. It is one of the most dynamic economic regions in the world, and we are here to stay to serve the region and Thailand for the better."
Neighbours with Potential
PAM Thailand chief investment officer Win Phromphaet suggested that Thai investors should be eyeing Vietnam. As foreign factories and manufacturing sites transfer their operations from China to Vietnam, an aftermath of the trade war between US and China, the ASEAN neighbour is experiencing high growth. While some factories did relocate in Thailand from China, mainly in the industrial estate sector, export growth has yet to see exponential results.
Mr Win suggested priority areas that investors need to focus on. According to him, investors should "put money in commerce, hospitals and some power plants, while also investing in some real estate to take advantage of factories moving to the country from China." Export-wise, "Thailand is still behind Vietnam." However, Mr Win is positive "we might see exports increase once the new factories are up and running."
ASEAN – A Safe Haven for Investors
Within Southeast Asia, the safest market is unanimously Singapore. Investors dub the country as a "safe bet" because it always generates a high yield on a consistent basis. Mr Win advises investors to start exploring the tech sector for higher ROI.
PAM Malaysia's chief investment officer, Patrick Chang, considered Thailand as a measuring stick for volatility resilience in the region. The country has honed such resilience since the Asian financial crisis in 1997.
But thanks to a high account surplus of 8 per cent at present, a strong Baht and fixed-income returns of more than 10 per cent, Thailand stands its ground as among Southeast Asia's "best-performing and defensive markets."
Since the 1997 Asian crisis, ASEAN countries have managed to perform better especially during times of market volatility.
For Jesse Liew, PAM Malaysia's CIO for fixed income, "Asia is the anchor of growth for the entire world, and ASEAN is driving growth inside Asia." As long as there is ease in monetary policy, "the fixed-income market will remain positive and stability in returns on a fixed income will, in turn, provide less volatility in the markets."
Mr Liew analysed the key to the Asean region's stability. This is partly due to central banks in the region with lower policy rates. Compared to the banking sector in Japan, Europe and North America, some rates are from zero to almost negative.
Basically, policy rates can be a make or break factor for investors.
---
Helpful Resources:
(1) Luxury Thai Properties Surge in Popularity Due to Pent-Up Demand (2) Best Time to Buy Property in Thailand (3) The Thailand Property IPO Bonanza Sends Investors Abuzz
Source: [1]