In limbo between a sluggish economy, growing household debt and excess supply, 2019 presented quite a challenge to Bangkok's residential market, as per a CBRE report. Developers will not be launching new projects anytime soon in view of declining market sentiments, said the international real estate consultancy company. Foreign sales were less than stellar due to a strong Thai baht in a slow-moving global economy.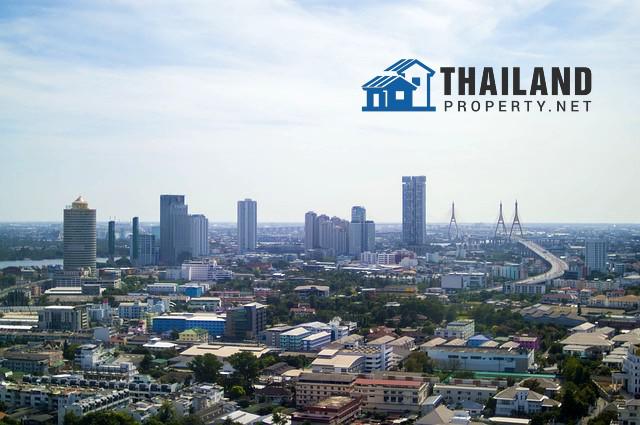 Weak domestic demand has prompted developers to reconsider new condominium project launch dates, revise products and postpone land acquisition for new developments. Despite a strong start to 2019, the market has slowed down more visibly since the second quarter of last year. During the third quarter, CBRE Research saw a low number of new downtown condominium units launched in the third quarter since 2015, at 1,268 units, compared to 7,147 units in the same period last year.
Selling Price in Bangkok's Condo Market
While CBRE believes that the average selling price for condominiums in Bangkok will not drop, because the land cost remains high, an increase in price will be at a slower rate compared to previous years. The average selling price in downtown Bangkok only grew by 0.9 per cent year-on-year to 279,740 baht per square metre in the third quarter, while midtown Bangkok's average selling price only increased by 0.05 per cent year-on-year to 99,943 baht per square metre. Affordability will be the key issue in the market in 2020, as locals have less spending power due to increasing household debt and a weak economy.
The government and the Bank of Thailand have taken various measures this year to stimulate the residential market. The tighter loan-to-value (LTV) regulation, which CBRE believes was a well-intended move to keep the market from being flooded with speculative buyers, has dampened domestic demand, as mortgages become harder to obtain. Both the transfer fee and mortgage registration fee have been reduced to 0.01 per cent from 2 per cent and 1 per cent respectively, for properties with a price of less than 3 million baht.
There were 2 policy rate cuts last year to boost local spending, from 1.75 per cent to 1.25 per cent. The rates mirror the rates during the global financial crisis. However, in a situation where the economy is weak with limited spending power, CBRE Research believes that this reduction did not have a significant impact on the property market.
Effects of a Stronger Baht
The Thai baht has continued to appreciate since the beginning of the year, which has resulted in Bangkok properties being more expensive for foreign buyers to invest. Still, compared to 2018 figures, the baht went up 9.5 per cent against the Chinese yuan and 6.1 per cent against the US dollar in the third quarter of last year.
CBRE Thailand Managing Director, Aliwassa Pathnadabutr, said: "With the growing uncertainty in the residential market, developers will need to minimise and diversify investment risks, creating a more diverse revenue stream. Many developers have already started looking at recurring-income properties or mixed-use developments, especially on large land plots, to make their projects more attractive, with complementary uses in a single compound. Key resort destinations like Hua Hin, Pattaya, Phuket and Krabi present opportunities for developers as Thailand's infrastructure is expanding significantly and tourism industry remains as strong as ever,"
---
Source: [1]