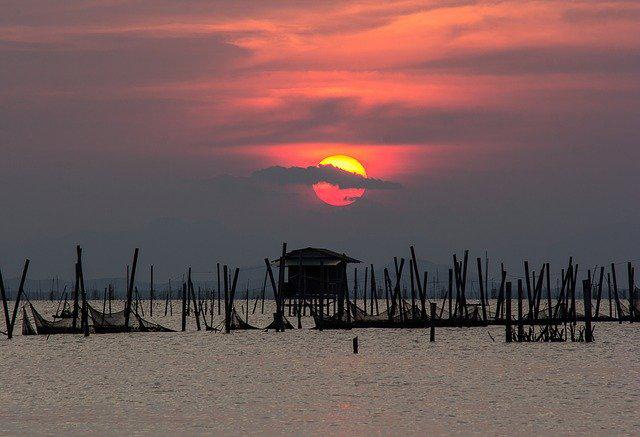 1. Proven health benefits
Your health could take a turn for the better in a beach environment. Not only will you have plenty of opportunities for exercising (e.g. swimming, participating in various water activities, jogging or brisk walking along the coast), the fresh sea air is also good for your lungs. The water is just within walking distance, so you can enjoy it as you see fit.
All these elements combined make a beachside property in Thailand an ideal real estate investment. Studies show that peaceful and tranquil environments such as beachfront homes, where you can clearly hear the sound of the waves and feel the sea breeze, help you sleep better.
2. Relaxing and peaceful ambience
The daily grind is often stressful and any form of respite is more than welcome. But did you know that, as per research, people who reside near the water are happier? Because living by the sea appears to wash away worries and nagging thoughts, more and more people buy beachside properties in Thailand and other popular beachside destinations in Asia.
3. Breathtaking scenery
One clear reason why almost everyone loves to own a beach house is the panoramic sea view. Scenic views are very important, especially from a developer's perspective. Notice that unlike regular homes, beachfront houses always have big windows and wide frames. For a million baht or so, you can enjoy a lifetime of beautiful sunrises and sunsets over tranquil waters. And
when it comes to breathtaking sunset or sunrise views, Thailand hardly ever fails.
4. A good dose of sunshine
They're not lying when they lump sun, sand and sea together. These three words often go together like 3 peas in a pod. And where the sun is, there Vitamin D (and healthy blood circulation) is also.
Be careful, however. Overexposure to sunlight can be harmful. Prior to your beach strolls, do not forget to apply 30+ or 50+ SPF sunscreen so you can enjoy the sun's rays without damaging your skin.
5. Quiet walks on the coastline
Anyone can have a quiet walk by the beach by themselves or a significant other. This scenario isn't exclusive to movies or television dramas. In Thailand, beachside restaurants are everywhere that beach walks are practically the norm. Dig your feet in the sand with a cup of coffee or frappe in hand. Whether you are alone or with someone, you have every reason to walk on the beach.
6. The sound of the waves
According to studies, the sound of waves stimulates the brain and reduces anxious nerves, keeping you calm and relaxed. When a person is cool, calm and collected, they have less trouble sleeping. Make it a daily habit to listen to the sound of waves once you purchase your very own beach house.
7. Water activities aplenty
Thailand is famous for its pristine beaches but it certainly is not the surf capital in Southeast Asia. While Siargao and Bali are still the most popular surf destinations in Asia, the Andaman Coast is a great alternative. The place offers surfable waves for half a year, is deemed safe and is a good location for engaging in various water sports. In several popular beaches, you can learn surfing, paddle boarding, wakeboarding and other water sports.
8. Commune with nature
When your Thai property is surrounded by nature, you'll be able to enjoy the best of what inside-out living has to offer. This kind of lifestyle is pretty common among beach house residents. From large glass doors and windows facing the beach to a whiff of fresh air while admiring a glowing seascape, you would do anything to wake up to this scenario day by day.
---
Looking to buy beachside property in Thailand? These condo units are still available: (1) 2 bedroom condo for sale in Patong Beach (2) 26 SQM unit in Sea Saran in Bang Saray, Pattaya (3) 35 SQM condo unit with roof terrace in Chon Buri
Source: [1]