Thai Baht has been steadily moving upwards since the latter part of the 1st quarter. There have been periods of sustained strength within the last few years and experts are hopeful this upward trend will persist throughout 2019. In fact, some forecasts predict the Baht reaching a peak of 30 against the US dollar. Economic resilience and stable growth despite more recent slowdowns are the factors behind Thailand's strong currency performance.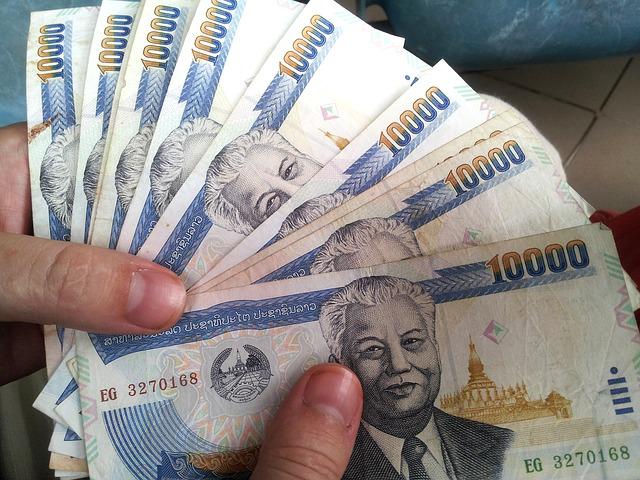 Speculations of increasing offshore funds being poured into Thailand from the United States. Meanwhile, several big companies are heavily considering to relocate their operations to the Land of Smiles. While the economy and the strong currency offer great incentives, higher initial start-up costs because of a stronger Baht may cause foreign investors to think twice. However, if you focus on long-term results and actual ROI, the benefits of investing and buying property in Thailand while the Baht is at its best far outweigh the costs.
Based on predictions by the Bank of Ayudhya, the dollar will stray between 30 and 32 in the first half of 2019 before stabilising at 31.5 to 32.5 for the second half. Interest rates may slightly increase but only to regulate the currency's strength. On the whole, people are happy at how well the Baht is performing. If all goes well in the near future, measures from the European Central Bank and companies from the United States may strengthen the Baht even further.
Experts predict a 4.7 per cent expansion rate for the Thai economy throughout 2019. Exports, in particular, will grow by 5 per cent. Thailand is gradually evolving into – if not already – a major economy in Southeast Asia. The International Monetary Fund (IMF) ranks Thailand as the second biggest economy in the ASEAN region in terms of GDP, next to Indonesia and a ranking ahead of Malaysia. Both countries placed 1st and 3rd respectively.
As a tourist destination, the country welcomed nearly 40 million tourists in 2018 alone – up by 7.54 per cent from 2017. These stats alone are a clear indicator that Thailand is more than just a tourist destination. It is one of the most attractive destinations for foreign investors not just in Asia but around the globe. All the country moving forward.
The strong Baht is great for business and property investments!
Notwithstanding external factors, if you intend to purchase property in Thailand for investment purposes, the strong Baht works in your favour. While a stronger Thai Baht means property prices may slightly go up, as in the case of condos purchased in Foreign Quota requiring foreign funds to be paid within Thailand, if you eventually plan to sell your properties, as a foreign seller, you will benefit greatly from this transaction. Once you convert funds back to your currency, you will be surprised at your return on investment.
Buy-and-sell investors with sufficient experience in Forex and stocks benefit the most when currency performs better than expected. In some cases, properties may depreciate in Baht but appreciate in other currencies.
Case in point: Pattaya
One case study to discuss is Pattaya. Tourists in the coastal city continue to grow year-on-year. A significant number of these tourists are from Mainland China. Seeing as the Chinese Yuan is consistently stable against the Thai Baht, this situation has been a boon to Pattaya for several years now. Western tourists are also steadily increasing though more data may be required to support this information. Nevertheless, Pattaya thrives and evolves, favouring both long-term and short-term investments in real estate and such.
Pattaya has an oversupply of low-priced condos. When Russian investors – who once dominated the local property market – declined with the declining Ruble, second-hand condos were then sold for significantly less than the price of newly built units. As a result, wealthy locals, expats and buyers and investors from other nationalities took advantage of the price drops.
Find properties for sale or for rent in Pattaya.
Prices for foreign consumers in Thailand have only grown by 3 per cent in 5 years
And finally, foreign investors may want to consider this fact: the cost of living in Thailand has only increased by 3 per cent in the last five years. Low prices have allowed foreigners to continue living in Thailand for long periods of time.
Good news? Yes, but changes are in the air. As the Thai economy expands, inflationary pressures may likely take over. Presently, poverty rates have dropped and a great number of middle-class consumers have emerged in Thailand. There has never been a better time to invest in Thai real estate or build a business in the country.