Pattaya was hardly featured the last time the Tourism Authority of Thailand kicked off its new tourism campaign "New Shades of Emerging Destinations."
This tourist hub and famous coastal city in the east is also the second oldest beach resort in Thailand, second only to Hua Hin in the west.
Pattaya has a checkered history, aggravated in part by its lively nightlife culture and bustling tourism. However, as the resort city assumes a new identity that the government dubs as the Eastern Economic Corridor.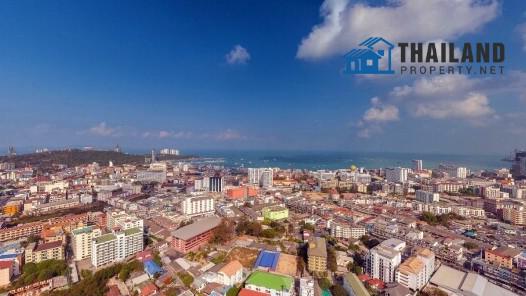 Image Repackaging
On the second week of June, the Tourism Authority of Thailand hosted Thailand Tourism Mart, a travel show aired on national television, at the fancy Ocean Marina in Pattaya for the second consecutive year.
There was much ado about business and the travel show was all about the products, productivity and selling. Inside a big customised marque, negotiations, greetings and random conversations took place and filled the air.
As the buzz went on, statistics showed that a total of 350 international buyers and 371 representatives from various emerging tourist spots in Thailand participated in the event.
But one story may need to be told. It's a story of growth - of Pattaya's evolution from a coastal city that attracts tourists from around the world to a city that plays a pivotal part in Thailand's economy.
Should all go well, the east coast will be the recipient of massive economic developments that will change their status quo in many ways.
Project in the Eastern Economic Corridor
What can we expect from these new developments in the east of Thailand?
Here is a brief run-through:
(1) A 200 kph high-speed railway that connects Pattaya and eastern coastal cities with Suvarnabhumi, Don Mueang and U-tapao (South Pattaya) airports and deep sea ports; project will cost the government approximately 225 billion baht.
(2) Transformation into a smart industry zone where S-Curve industries (i.e. logistics, aviation, robotics, digital media, integrated medicine, biochemistry) can thrive
(3) Pattaya as a new destination for large-scale meetings, incentives, conventions and exhibitions (MICE)
(4) An export park called U-tapao Aviation city will be developed on a 6,500 rai plot in Bang Chang District at a budget of nearly 300 million baht.
(5) Investing 11.6 billion to complete the U-tapao Aircraft Maintenance Centre Project; this 210-rai strip of land is inside the airport complex, not far from Sattahip.
Other major projects that the government seeks to complete in the next few years include the 84-billion Laem Chabang Port Project (third phase) in Si Racha and the Mat Ta Phut seaport. The latter project will cost around 47 billion baht.
New Era of Tourism
A new chapter, a new era it does not matter. At this juncture, Pattaya is poised to become another leading digital and cultural region in Thailand. Business and sports events in the city alone generate billions of revenue. Add this to revenues generated from MICE events, then you have a city with so much more opportunity for growth and expansion.
Thailand coastal real estate in Pattaya has paved the way to sports stadiums and world-class venues, attracting global sporting events. With its newly found identity in the tourism sector, we may soon see convention bureaus emerge on the east coast.
Pattaya should re-invent itself, from a hub to "mass tourism" or a "nightlife" destination to a smart industrial zone that accommodates modern technology, digital industries and intellectual events. By donning on these new colours, we can expect a smarter and more attractive Pattaya in the near future.
Condos For Sale in Pattaya
If you are keen to relocate in Pattaya for a short period of time or for as long as possible, we recommend looking into these properties for your living convenience: