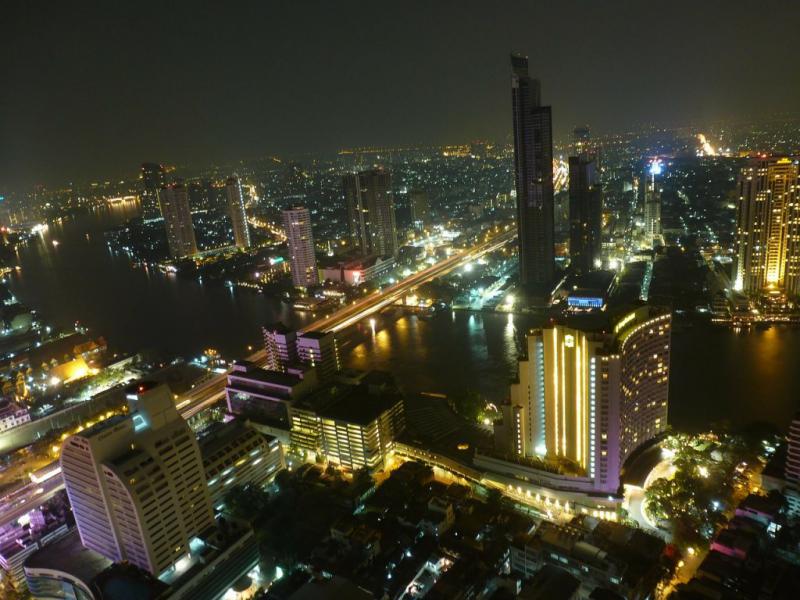 Even as cheap condominiums, rent-to-own apartments and dormitories have cropped up in areas within and outside of Bangkok's central business district, Sukhumvit properties continue to attract buyers.
Property specialist CBRE Thailand said that the are registered an impressive 70% sales rate during the first quarter of 2018.
Sukhumvit is the biggest supplier of condo units in Bangkok, says Aliwassa Pathnabutr, CBRE managing director. For the first quarter alone, the area had a total of 14,000 condo units.
Condo Hubs in Downtown Bangkok
10,000 units, or 69.8 percent of the overall condo supply, had already been sold. Though condo units sell fast in Sukhumvit, interested buyers still have enough choices left. More units are underway to accommodate new buyers.
With the exception of Sukhumvit, new condo supply in downtown Bangkok normally does not exceed 6,000 units. Silom-Sathon is the second biggest condo supplier in the central business area but it can only supply 5,700 condo units – a lot less than what Sukhumvit offers.
Sukhumvit may have the largest supply of units but not all areas are in high demand. Condominiums in outer Sukhumvit register the highest sales rate, selling 88.2 percent of 3,600 units. Lumpini (84.1 percent), Silom-Sathon (82.7 percent) and Pathuman (80.6 percent) had the second, third and fourth highest sales rates, respectively.
Condos in Rama III and Bangkok property units near the river have also attracted buyers with a sales rate of 43 percent and 78.6 percent respectively.
Condo Selling Prices
As per recent data, luxury condos had an average selling price of approximately 270,000 baht per square metre. Prices increased 15 percent from previously recorded data.
The most expensive condos were all on the riverside area, selling as much as 330,000 baht per square metre. Lumpini, Sukhumvit and Silom-Sathon followed suit with a combined average selling price range of 240,000 to 288,000 baht.
Rising land prices contributed to higher than usual selling prices.
Areas most affected by land price jumps were Lumpini and Ploenchit, which saw a 55 percent price surge from 2016 to 2017. Sukhumvit and Silom-Sathon trailed behind with 30 percent and 14 percent respectively.
Sukhumvit also had a record-high land price jump from 2016 to 2017, increasing 600,000 baht per square wah.
Click here to see available condo units and property in Bangkok.
Luxury Condominium Property in Bangkok
CBRE's recent market research showed that around 950 new condo units in Bangkok emerged from January to March 2018. At the end of this year, CBRE predicted the construction of 8,000 more units – a significant decrease from last year's supply.
None of the units catered to buyers from the middle and lower sectors. 762 of the 950 new units were high-end units, targeting luxury condo buyers and the upscale Bangkok property market.
Last May 25th, real estate developer KPN Land launched a luxury condo project in conjunction with Keppel Land, a Singaporean property developer. The joint venture development was called Shaa.
Located on Sukhumvit Soi 19, Shaa is a 24-storey condo tower with a 2.5 billion baht estimated sales value. The condominium will comprise 143 units, not smaller than 34.25 square metres and not bigger than 113.25 square metres. Expected average selling price would be at 320,000 baht per square metre.
The Singaporean developer hoped to sell 50 percent of the entire unit supply during the launch period. This month, there will be a roadshow in Singapore to target foreign buyers. 30 percent of the units were allocated to Foreigners - frequent visitors or expats working in the country.
Real Estate Growth
Keppel Land president of regional investment Sam Moon Thong said that the Thailand real estate sector has great potential, which is why their company is pouring investments into the country.
Mordor Intelligence validates this assertion, reporting that the local real estate market will continue to see positive growth between 2016 and 2021.
Bangkok, in particular, is the embodiment of urban expansion with an increasing middle-class population. The company is keen to "invest more in high-end residential developments in Bangkok" as demand for upscale units remains high.