Looking at the big picture months after the general elections that proclaimed General Prayut Chan-o-cha as the new prime minister of Thailand, we can see positive growth trends in the country's real estate sector.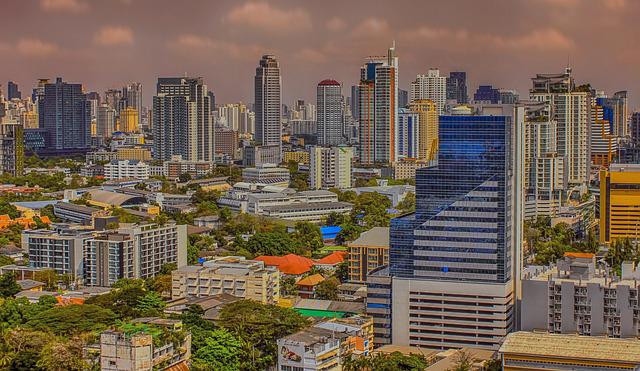 Here's a rundown of these trends and their respective implications:
1. Signs of Recovery in the Thai Property Market
Thailand finally conducted its long-awaited general elections after four years of military coup d'etat. There is a better political atmosphere which may help mega public projects, specifically new train routes and stations, take off with ease throughout 2019 and the years thereafter.
There were talks of a likely property bubble. But with the government back on its feet and now capable of focusing on pending issues, they can carry out new business activities that can attract property investors. The arrival of investors, both foreign and local, we can expect a healthy competition and more diversity in the property sector.
2. Increasing Number of Young Homebuyers
While pensioners, expats and older professionals are the usual buyers of real estate in Thailand, there is also a growing trend of millennial homebuyers. These are young people born between 1980 and 2000 with sufficient sources of income. Changes in the family structure of Thailand have partly contributed to this trend. Older millennials with savings or a stable job are looking to invest in real estate or buy their first residence, as though harvesting the fruits of their labour.
Real estate companies, developers, investors and property owners should understand the needs of this group of people. They belong to the digital age, prioritise quality, and are big on work-life balance. Accessibility is of prime importance for them, so they are likely to choose apartments or condo units that are within walking distance to and from public transits.
If you are to market your Thailand property online, make sure to choose vivid and eye-catching pictures of your home or unit. The younger generation is very visual and things like colours and symmetry appeal to their better judgment.
3. Stability of Home Prices
Real estate prices in many neighbourhoods in Bangkok have greatly increased over the past seven years. Fuelled by competition and decreasing land plots, along with excess properties from the years prior and new LTV policies, home prices may stabilise but subject to strict and highly regulated conditions.
While second and third home buyers may feel less secure with the new mortgage rules, investors will find this situation in their favour. As prices move at a steady pace, they can see their investment turning into real demands. The real estate sector may see better capital gains and rental revenues.
---
Do you need to list your property for rent or sale? We got your back! Click on this link to view a list of advertising options.
Photo credits: Walkerssk c/o Pixabay.