Despite lower borrowing costs, Thailand's real estate investment trusts (REITs) have performed better than Asian neighbours. On the one hand, this performance diluted the attractiveness of this market as price increases disrupt yields.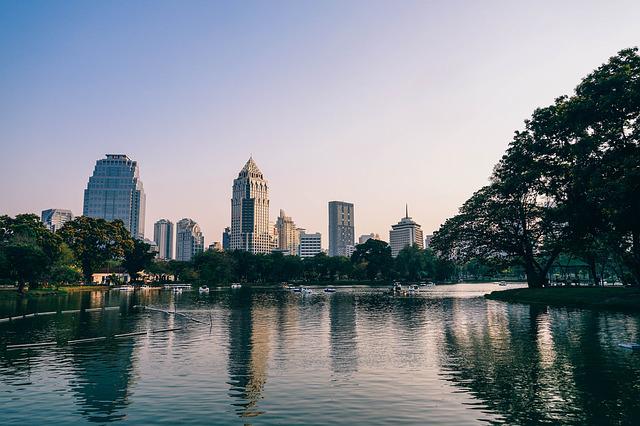 Low-Yield but Top-Performing REITs
Thai exchange REITs and property funds rallied 30 per cent in 2019. Collective gains were at 7.5 per cent in Bloomberg's Asia Real Estate Investment Trust Index. The rally catapulted Thailand to a record level gain with a dividend yield of 4.7 per cent on average. Data from Bloomberg showed that yields are at their lowest level in two years.
Principal Asset Management Co, chief investment officer in Bangkok, Win Phromphaet, said: "The dividend yield of Thai REITs is too low following the rally in their prices."
The asset management firm looks after Thai assets of approximately 4.8 billion USD. With prices stretching and given that basic earnings and outlook are not yet stable, there is a risk of a "possible big correction."
Across the world, investors look for high yields. Such quests have piled into REITs as central banks everywhere are decreasing interest rates in the midst of a slowing global economy. This 2019, Thai REITs made a mark though residential, commercial and industrial property developers have yet to address the problems of oversupply and a slow economy.
Top Thai REITs in 2019
(1) WHA Premium Growth Freehold & Leasehold REIT (top gains) – 69 per cent rally; net income in the first 2 quarters surged to 38 per cent from 2018.
(2) Frasers Property Thailand Industrial Freehold & Leasehold REIT - rallied 58 per cent.
(3) Hemaraj Leasehold REIT & Impact Growth REIT – tied in third place with 49 per cent rally in 2019.
Other property developers in Thailand dropped 4.6 per cent.
According to D (Thailand) Co. BS Vickers Securities analyst, Chanpen Sirithanarattanakul, "most REITs have risen too fast relative to their earnings performance." On the brighter side, not all investors are dissatisfied with the 4 per cent dividend yield. In the face of a tough economy and market volatility, it is good news.
---
Source: [1]