Many foreigners have managed to stay in Thailand for a certain period of time by securing a business, retirement or non-immigrant visa. But did you know that there is a specific type of visa for investing in a condominium? That's right. Not many expats or foreign investors are aware of the condominium investment visa, which you can obtain and renew annually provided you comply with the requirements set by the Immigration Office.
One prerequisite of qualification is possessing THB 10 million (312,635 USD) worth of investment money. If you want to live in a condo unit somewhere in Thailand, this visa is definitely worth looking into. In the event you are too young to obtain a retirement visa or unable to qualify for other long-staying visas, the investment visa can be a good alternative.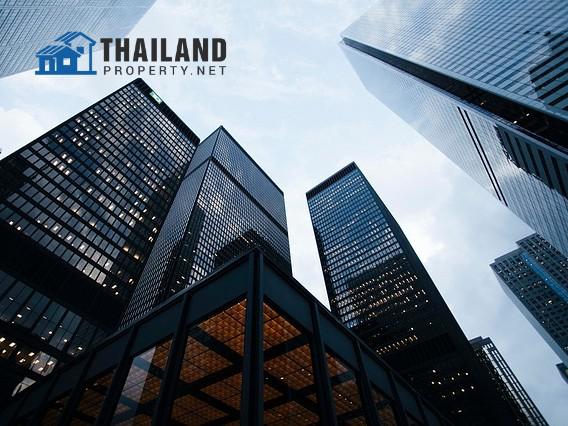 Why do you need THB 10 million baht to apply for an investment visa in Thailand?
The THB 10 million investment money requirement was instituted in 2014 after a major revamping the previous prerequisites. The Thai government wanted to attract more capital inflows into the country. They believed investment money could stimulate the property and bond markets while giving international investors the opportunity to grow the money they invested.
The investment visa is not exclusive to condominium investments. Three asset classes are covered under this visa and overseas investors can choose the asset they want to invest in. These assets may entail the following: (1) a 10 million baht deposit into a Thai bank account, (2) purchasing condo units in a newly developed building, and (3) investing in bonds owned by the Thai government and other state enterprises.
If you prefer to cover all grounds, investors have the option to split their 10 million baht investment money into the 3 investment types listed above. You can, for instance, purchase condominium units worth 6 million baht and deposit 4 million baht into a Thai bank account.
As long as your different investments reach the 10 million baht minimum investment requirement, provided all other requirements have been satisfied, then you can qualify for an investment visa.
What is the most preferred asset?
The reason why the investment visa is sometimes called the condo investment visa may have something to do with investors' preference for properties. Majority of investors who apply for an investment visa tend to buy condo units than deposit money in banks or invest in government bonds.
Advantages

Disadvantages

No age limits

Investor's family can also apply for the same visa

Slim chance of hidden/undisclosed requirements

You cannot use the visa to secure work in Thailand

A non-immigrant visa is necessary to obtain an investment visa

You cannot purchase detached properties, only condominium units
How will to know if you're eligible?
Some visas have age limits such as the retirement visa. But the investment visa does not have a specific age requirement. This is good news, but make sure you meet the other requirements first before applying.
Here is another catch: you must have an existing non-immigrant visa in Thailand. Tourist visas are not eligible.
Always present proof that you have transferred 10 million baht to a bank account in the country and documents that serve as evidence of your investment(s). You can apply for the visa as long as you comply with the requirements.
Is there a condominium unit you can purchase for 10 million baht?
If you have been planning to get a condominium investment visa in Thailand for some time now, be on the look-out for new condo buildings. A number of newly constructed buildings can be found in Bangkok's central business districts and downtown areas. We highly recommend these condominiums.
Tidy Thonglor The Line Asoke Ratchada Park 24 Siamese Thirty Nine The Address 61