Origin Property (ORI), Property Perfect (PF) and Sansiri (SIRI) – developers listed by the Stock Exchange of Thailand (SET) - have managed to maintain their yearly revenue and presales targets. With sentiments toward domestic real estate growing more positive, the first two quarters of this year registered marked improvements for low-rise houses.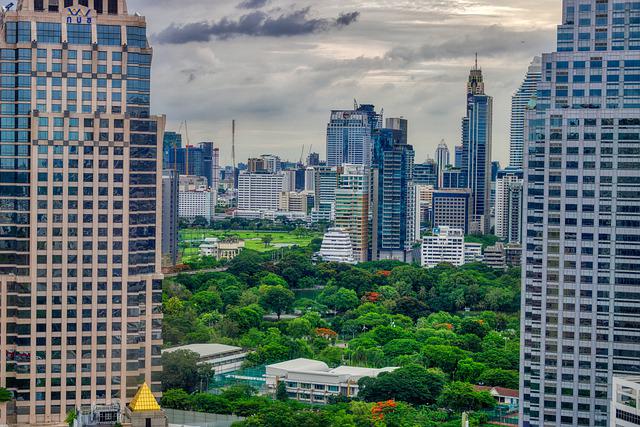 Thailand Property Developers Shift Their Focus
In the 3rd and 4th quarters of 2019, the three developers will focus on duplexes, single houses, villas or townhouses. The first two quarters of 2019 saw a sluggish condo market.
Condo prices for the first 6 months of 2019 dropped 17 per cent year-on-year to 104 billion baht. Single homes, on one hand, decreased by 12 per cent to 51.5 billion baht. A report from Pruksa Holding Plc revealed that the value of townhouses dropped slightly by 5 per cent to 41.2 billion baht.
PF's managing director, Wongsakorn Prasitwipat, said their firm will be launching a series of projects with a combined value of 29 billion baht in the latter half of 2019. 10 out of 11 projects will be duplexes, single homes and townhouses. The project will cost 17 billion baht all in all.
1 more project is a massive joint venture with Hongkong Land Ltd, a property investment firm based in Hong Kong. Under the working brand of Lake Legend Chaeng Wattana, the project is worth 5 billion baht. It will comprise 177 single home units, to be sold for 19 to 60 million baht. This project will cater to the upscale market, focusing on luxury accommodations.
PF eyes a presales revenue of 22.4 billion baht and a year-end revenue of approximately 19.3 billion. In the first and second quarters of 2019, recorded revenue was only 10 billion baht, 15 per cent better than last year's first-half sales.
Sansiri & Origin Property
Assistant executive vice-president for finance and new business development at Sansiri, Varangkana Artkarasatapon, disclosed that the company reached 30 billion presales and 32 billion annual revenue targets.
Ms Varangkana said: "We will focus on single houses, townhouses and duplexes as well as transfers of condos as real demand is strong and will improve after home loan co-signers are no longer regarded as borrowers."
In the last 2 quarters, Sansiri hopes to commence 16 new projects with a total value of 24 billion baht. 10 of these projects will be low-rise buildings while six will be condominiums. The 10 low-rise projects have a total value of 13 billion baht while the condo projects are worth 11 billion.
Sansiri earned 10.9 billion baht in revenue in the first 6 months of 2019. 82 per cent of this revenue came from the sales of townhouses, single-detached properties and duplexes.
Origin Property is about to launch 11 new projects (total value: 17.8 billion baht). Duplexes and single home will comprise 5 of these projects with a combined cost of 8.5 billion baht.
Peerapong Jaroon-ek, Origin's chief executive, was optimistic that with the improving market sentiments, Origin will have "28 billion baht in presales and 19 billion in revenue by year-end as earlier targeted."
Coinciding with market sentiment, Ananda Development Plc (ANAN) decreased its 2019 presales and revenue targets by 20 per cent. From 36 billion, the real estate company will have to focus on 28.3 billion presales and 29 billion year-end revenue. During the first two quarters of 2019, Ananda's revenue dropped 26 per cent to 3.86 billion baht year-on-year. Sales of residential properties also dropped 51 per cent to 1.64 billion baht.
---
Source: [1]