China's already large contribution to Thailand's property market and overall market continues to see traction. This is according to a report by a top international property consultant firm, CBRE. Approximately 10.5 million Chinese tourists entered Thailand in 2018 alone, comprising 30 per cent of overall tourist arrivals. And over the last 10 years, figures have exponentially grown by 1,175 per cent. Chinese nationals currently have the second largest number of properly documented expatriates in Thailand, trailing behind Japanese expats. There are also several Chinese work permit holders and these numbers grew by 185.25 per cent in the past 8 years. Furthermore, China is presently Thailand's largest export market. In 2018, China was Thailand's fifth-largest foreign direct investment source.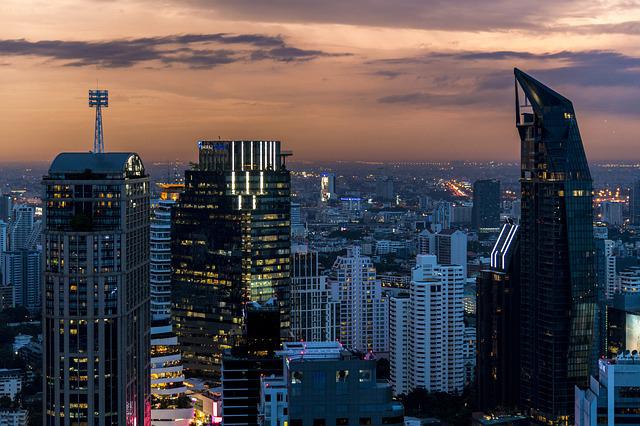 Continued Importance in the Property Market of Thailand
China's influence and role as a formidable reservoir of investment and demand for the Thai property market will continue to move forward. The most obvious progress is the impressive number of Chinese tourist arrivals, which may likely increase in the next few months. The number of arrivals, however, is subject to volatile factors: (1) the status quo of the Chinese economy, (2) the economy's effects on the spending power of Chinese citizens, and (3) Chinese tourists' perception towards Thailand as a tourist attraction. So far, not many Chinese have invested in Thailand hotels. Despite the drastic increase in Chinese expats settling or operating businesses in Thailand, they have yet to make a lasting impact on the age-old central business district (CBD) and residential property rental markets. On the whole, their housing rental budgets have been lower than those of other expats in Thailand such as American, Japanese and European expats. Expat CBD residential property rental demands mostly come from these nationalities. Chinese buyers of condominiums have jumped dramatically over the last two years with some developers reporting that up to 50% of their condominium sales have been to foreigners, mainly Chinese purchasers. Developers are now reporting that they have sold out the 49% foreign quota in some condominiums, a situation that has rarely happened in the past. The increase in Chinese buyers of Thai condominium property has partially been due to increases in restrictions or increased taxes for foreign buyers in other markets. In Thailand, foreigners are treated like Thais when it comes to taxes on property purchases and sales whereas elsewhere foreign buyers pay more in stamp duty taxes than local purchasers.
Sustainability Concerns and Areas for Improvement
CBRE is concerned about the sustainability of this level of demand as it is possible that some purchasers may not achieve the expected financial returns in terms of rental yield or capital gain. Chinese capital controls restricting sending money overseas to buy property, combined with the inability of foreign buyers to borrow money locally in Thailand to fund a property purchase, may also affect demand. Chinese investment in the development of condominium property still remains limited with the majority of foreign investors in joint venture condominium development still coming from Japan. Chinese companies were a growing source of office demand in Bangkok, with some of the biggest leasing deals last year being from Chinese e-commerce companies. Chinese investment in the development of office property still remains limited with the biggest investor being China Resources that has been the joint venture partner in All Seasons Place on Wireless Road for more than 30 years. Chinese tourists have become an important source of demand in both Bangkok's and major resorts' retail markets, but to date, there has been limited Chinese investment in the development of retail property in Thailand. Major Chinese companies like Alibaba and JD.com are leading players in Thailand's e-commerce market effectively competing directly with physical retail stores and shopping centres. For many years, Japan has been the leading source of foreign direct investment in manufacturing in Thailand, but now thanks to a combination of factors including rising labour costs in China and, most recently, US tariffs on Chinese made imports, Chinese FDI in manufacturing in Thailand is rising.
Chinese Companies Influenced Global Real Estate Investment
In Q4 2018, the major industrial estate developers in Thailand said that the largest source of demand for site acquisition to build new factories was from Chinese companies. According to CBRE Thailand's Head of Research and Consulting, Mr. James Pitchon, "China will continue to be a growing source of demand for Thai property, but that demand may be volatile and fluctuate based on sentiment and vary from sector to sector." He also said that "Chinese direct investment in property development through joint ventures is also likely to increase." In an international scally, China has been a major investment catalyst in the real estate sector. Data gathered by the CBRE Research Team demonstrates how Chinese external investment in real estate exponentially grew within a 4-year period. From THB 256,000 billion (US$ 8 billion) in 2013, investment surged to approximately THB 1.12 trillion (US$35 billion) in 2017. This will weaken over the short-term due to a government clampdown on debt-fuelled offshore investment and overseas real estate acquisitions. China still accounts for the largest source of foreign capital for real estate markets in the Asia Pacific Region and the slowdown in capital deployment is likely to be the start of a new chapter rather than the end of the story of Chinese investment in overseas real estate.