In the Thai property sector and in the real estate industry in general, location is everything. This is particularly true among property buyers within Bangkok and major cities of Thailand. There is more to buying a property that you like – purchasing the right property at the right location.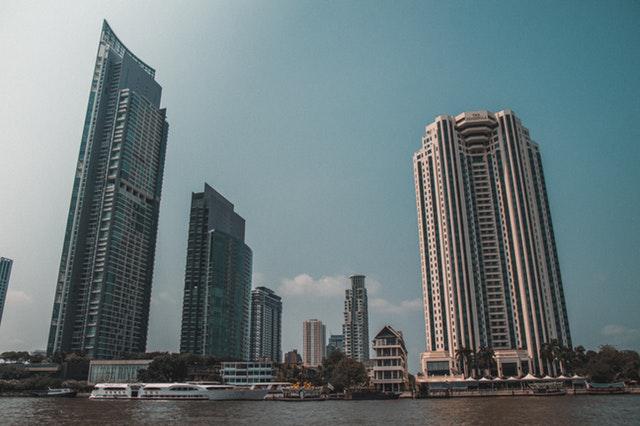 In Bangkok, there many places where you can buy quality yet affordable property. Strategically located properties offer great benefits in addition to the fact that you can stay in a prime location. Below is a list of real estate hotspots in Bangkok that property buyers from mid to upscale income brackets can take advantage of:
1) Sukhumvit
A sought-after location for residential homes, Sukhumvit is perfect for both local and foreign property buyers. What makes the area attractive is its proximity to shopping centres, high-end hospitals, restaurants, night markets, international schools and other amenities that are within easy access to and from the city's buzzing districts. Both MRT and BTS stations have stops along Sukhumvit, which means you can commute easily to other parts of Bangkok. And if you are one for real estate investments, you can choose from a long queue of high-rise apartment and condo building in Sukhumvit.
2) Chao Phraya Riverside
Just around the periphery of Bangkok, near the Chao Phraya River, the Riverside area offers a laidback atmosphere and quick access to the heart of the capital. Definitely a recommended place for owning a property. Here, you can watch the sunset and sunrise in the famous body of water and have the option to live on either side of the river. Getting to and from Bangkok will not be a problem since you have various transportation options including water taxis, the Sky Train and bus going through access roads.
3) Silom Road
One of the most celebrated areas in Bangkok, Silom road displays a smattering of culture, commercial goods, local craftsmanship, busking talents and a lot more. This area is one of the two major zones where the Song Kran festival take places (along with Khao San Road). Aside from shopping centres, universities, entertainment centres, tourists and expats find the Silom nightlife scene rather enjoyable.
4) Lumphini
If you have a taste for the finer things in life, staying in Lumphini will definitely be worth considering. Luxury condominiums aplenty, near foreign embassies and just across the biggest and most exciting park in Bangkok, there are so many reasons to invest in a Thai property along this area.
Choose Your Location Wisely
Property buyers have a wide variety of locations to choose from in Bangkok. Just make sure to choose properties that match your needs. Are you a property investor, an expat or a tourist who will stay for a few months? If you can afford it, you certainly have the right to pursue a more luxurious lifestyle in the capital's major property zones. Whatever your choice would be, never sacrifice the benefits that a nice property location can offer.
---
Photo by David Egon, Pexels(.)com.