Chinese tourists usually travel en masse to Thailand whenever it is time to celebrate the Lunar New Year. A popular online travel platform from China confirmed this report. Despite ongoing economic problems, Thailand remains an attractive destination for Mainland residents.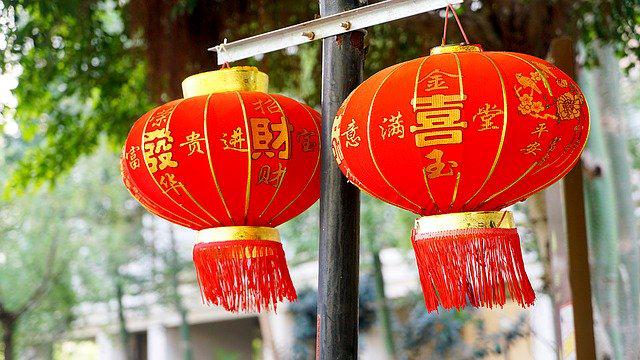 Top Destinations for Mainland Tourists
In a report by Thepaper.cn, tourists from China will cover 450 million domestic and internal trips for the Lunar New Year holiday alone. From the 24th to the 30th of January, most Chinese vacationers will flock to these destinations: Bangkok, Thailand, Osaka, Japan and the Japanese capital, Tokyo.
Top destinations for Chinese tourists, according to the newspaper, are Japan, the Philippines, Thailand, Singapore and Vietnam.
During last year's Lunar New Year celebrations, tourists from Mainland China booked 415 million domestic trips. Trip booking increased by 7.6 per cent since 2017. Thanks to such overwhelming arrival data, Thailand earned 513.9 billion yuan or 2.2 trillion baht from Chinese tourists.
China Outbound Tourism Research Institute (COTRI) predicted that in 2020, there will be more than seven million trips across the border during the holiday, up by 700,000 from 2018.
No Signs of Slowing Down
According to Stephen Yao, who runs more than 170 bed-and-breakfast homestays in Bangkok through the company Sloth Fun: "It's a happy surprise. We double the price for every room at over 600 yuan (86 US dollar) a night for the upcoming Spring Festival holiday but they (the rooms) are still fully booked."
Yao added: "Bangkok is the hottest transit point for mainland tourists to travel across Thailand, and Thailand is the most popular destination for the Chinese." The company also hopes to establish homestays across Japan's major cities. Rich Chinese middle-class tourists are particularly fond of and often travel to the country.
Sheena Sun, who works for an investment firm in Shenzhen, hopes to go to Phuket with her family. She said: "The round-trip air ticket from Guangzhou to Phuket has already soared to about 6,000 yuan per person." Based on her estimates, hotel prices would be around 3,000 yuan per night.
Why People from Mainland China Like Travelling to Thailand
Because of the hospitable atmosphere and friendly visa policies for Chinese visitors, several people from the Mainland repeatedly travel to Thailand. Both Thailand and Japan welcome Chinese tourists all year-round.
So far, no Chinese travel agencies or booking platforms publicly provided statistics on mainlanders who visit Hong Kong during holidays. But because of recent events, the city may face bouts of traffic.
Nearly 1.2 million mainlanders visited Hong Kong during the 2019 holiday period, up 33 per cent on the same period last year. China Tourism Academy, which gets support from the China National Tourism Administration, provided the aforementioned data.
"I travelled to Hong Kong last weekend with my family and felt the city was not as unsafe and horrible as I had heard," said Zhong Di, a lawyer who hails from Guangzhou.
Chinese travel firms were also mum about mainland visitors planning to visit Taiwan during the holidays. Because of tense relations with the self-governing territory, Beijing banned solo travellers from the mainland from visiting.
---
Find properties for rent throughout your stay in Bangkok or elsewhere in Thailand. Click here for details.
Source: [1]