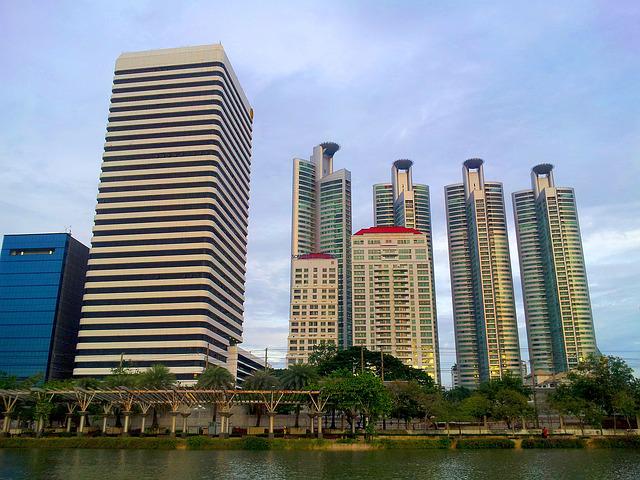 The Bank of Thailand has been pressured to make adjustments to the new loan-to-value (LTV) limits set to come into effect today for purchasers of second and subsequent homes. Thai market sentiment is shaky and the LTV limits may prevent eager homebuyers from owning residential properties.
Housing Business Association president Atip Bijanonda said the property market this 2019 will likely grow between 0 and 5 per cent from last year. The new LTV limits will play a factor in this growth.
Impact on Thailand's Property Market
Mr Atip said that the LTV limits will have a strong impact on the market throughout the year. In the first quarter, they already influenced housing sales. However, the central bank should assess such effect because it could have a domino effect on the entire economy.
Developers intend to build more off-plan units for homebuyers who have the leeway to make down payments within a longer period. But this is only for low-rise housing segments, in particular, single detached residential properties and townhomes.
LTV Limits Not Applicable to Low-Rise Home Buyers
The new LTV limits, according to Mr Atip, will not afford homebuyers sufficient time to make a higher down payment, since many will likely purchase second homes for family expansion or relocation purposes. And second-home buyers are likely to live in places closer to their children's schools or their workplace.
He added that the new LTV limits may not be able to accommodate homebuyers in the low-rise category. This is because they voice out "real demands" instead of mere "speculation." Speculators have long since abandoned the condominium market in the last few years, said Mr Atip.
He recommended that developers empower homebuyers and prepare them for mortgage approval before the implementation of the new LTV limits. One way is to fix their bank statements and tidy them up. Another way is for homebuyers to choose a unit commensurate to their financial capacity.
More Influence Than Interest Rates or the Overall Economy
Real Estate Information Center (REIC) acting director-general, Vichai Viratkapan, said the LTV limits will have an important influence on the housing market compared to interest rates and the entire economy.
He said co-borrowers or co-signers and those incapable of paying for a higher down payment may find it difficult to adapt to the new LTV limits. Co-borrowers, he added, should have the right to withdraw their names once they pay their mortgage loan for a specific period.
Also suggested was the establishment of a housing fund for homebuyers who have failed to get mortgages from financial firms.
Mr Viratkapad said the new LTV limits will decrease new home transfers in the second quarter, and this situation may continue onward to the third quarter.
The fourth quarter amount will demonstrate the actual influence of the LTV limits on the Thai property market, said Mr Vichai.
A Drop in Numbers
First quarter new condominium supply launched in Bangkok reached approximately 8,443 units. According to property consultant Colliers International Thailand, figures were down 60 per cent and 40 per cent from the fourth and first quarters of 2018.
First quarter sales value for new condo supply in Bangkok also dropped from 86 billion baht in the first quarter of last year to 45.4 billion baht this year.
Of the overall amount, some 2,400 condo units belonged to low-priced housing segments under the Baan Pracha Rat housing loan - a home loan project spearheaded by the government.
Phattarachai Taweewon, associate director of the Colliers research department, said that the sharp drop suggests that the new LTV limits are effective. However, under the condition that Condo developers adapt to the new policies.
---
Are you looking for commercial or residential real estate property in Thailand? We can help you! Just let us know what you need and we will direct you to the right seller or firm.
Thailand-Property.net is one of the most trusted online property portals in Bangkok and anywhere in Thailand. We have been in the business of helping expats and locals for several years now. We help you find the best property for your needs.
Whether you're looking for office space, a home, a condo unit or a townhouse, Thailand-Property.net will provide you with the right property solutions.
For enquiries, you may shoot us an email through sales@thailand-property.net. Or give us a ring on 02 107 2858. We have personnel who can talk to you in Thai or English.