In the first 6 months of 2019, the overall value of Thai property investments grew to 19.2 billion baht. Property consultant JLL said that 50 per cent of this amount came from just two property sales in Bangkok: the Sun Towers office complex and an 11-rai site near Mo Chit BTS.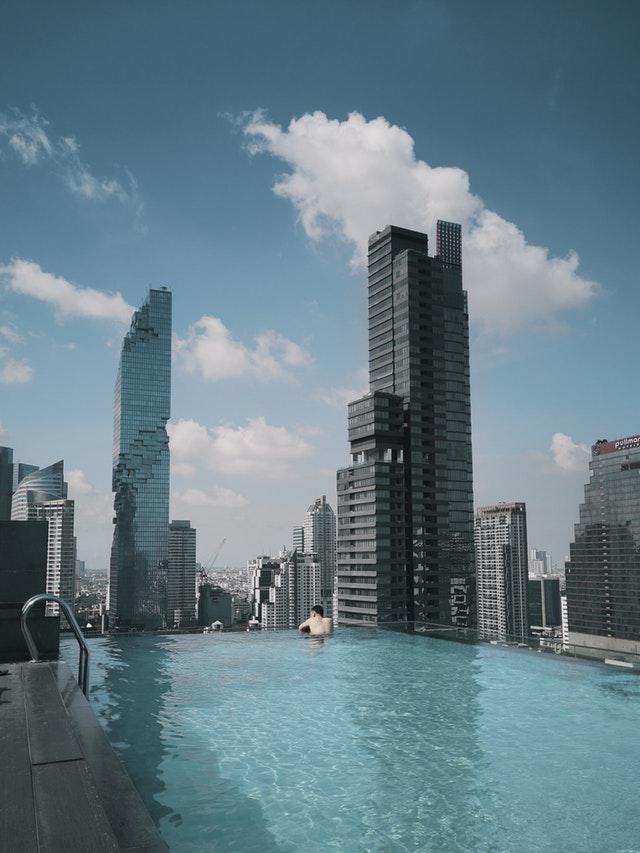 Two Biggest Property Investments in Thailand
Thailand Property Intelligence Centre of JLL monitors publicly and privately funded property investment activities in the country. The consultancy firm tracked down four 1 million baht real estate transactions in the first two quarters of 2019. The biggest sale thus far was the Sun Towers office complex, located between Vibhavadi and Rangsit Road. The sale closed at 5.7 billion baht. Singha Estate Plc, the former owner, later sold the property to S Prime Growth Leasehold Real Estate Investment Trust (SPRIME), its sponsored REIT.
The second-biggest investor in the first 2 quarters of 2019 was Sino-Thai Engineering & Construction Plc (STEC). Two of its transactions exceeded 5 billion baht. In April, STEC bought from U City Plc an 11-rai plot along Mo Chit BTS. Sale of the property closed at 4.3 billion baht and the plot will be launched as an office complex in the future. The second transaction was closed in June. ST Property & Logistics Co Ltd, a subsidiary of STEC, purchased the Summer Hill and Summer Hub (community mall and office building, respectively) – both located at Phra Khanong BTS. Formerly owned by Boutique Corporation Plc, the mall and the office building reached a sale price of 957 million baht.
JLL Thailand managing director, Suphin Mechuchep, said: "Sino-Thai's investments thus far in 2019 mark the continuance of the re-entry of contractors and construction companies expanding into real estate investment, after nearly two decades of absence following the 1997 Asian financial crisis."
Other construction firms venturing into property investment include the joint venture between Saeng Fah Construction, Aira Securities Plc and Sena Development Plc. The end result will be the launch of Spring Tower, an office building near Ratchathewi BTS station.
This Year's Most Costly Land Transaction
In the context of per-square-wah, the most costly real estate transaction in 2019 was the acquisition of 658-square-wah plot in Thong Lor. Shangri-La Hotel Plc purchased the site in February this year for approximately 1.9 billion baht (2.86 million per square wah).
Mrs Suphin added: "The price per square wah for the site acquired by Shangri-La is the highest per-square-wah price the market has seen for the development of a hotel, but did not break the all-time record of 3.1 million baht per square wah achieved by the 880-square-wah plot on Lang Suan Road that JLL sold on behalf of the owner in 2018."
According to Mrs Suphin, "High land prices and the new land and property tax regulations slated for enforcement in 2020 have motivated and will continue to motivate more owners of underutilised land or land with underperforming buildings in Bangkok's prime locations to put their sites on the market this year."
Implications for Investors
What do these changes mean for foreign and Thai investors? This means the opening of more doors for investors with huge capital. They will have more opportunities to buy real estate in prime locations in Thailand, which they can use for future development projects. Investors with a vision can achieve modest ROI regardless of land prices.
We can expect investment activities to grow especially in the logistics and industrial sectors. Logistics real estate in Thailand started expanding now that a string of manufacturers is relocating their operations from China to Southeast Asia. With e-commerce on a roll, so has demand for logistics services in the Eastern Economic Corridor.
---
Find the best Thailand properties here.
Original post here.