The Thai property market has just entered the second quarter of 2019. It wasn't all good and it wasn't all bad. There were good forecasts along with the not-so-positive ones. On the whole, however, Thailand's real estate industry is determined to move forward and resolve pending issues.
Here's a quick run-through of the status quo and what we can expect from the property market of Thailand.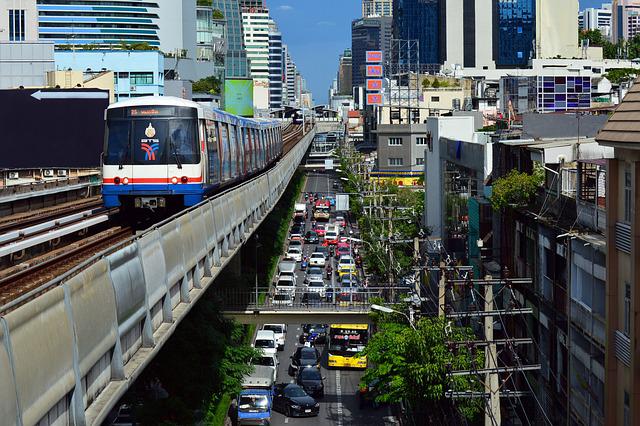 2019 Lending Policies
The government will implement stricter lending policies with lower loan-to-value (LTV) ratios within this month. A number of analysts foresee a slower condo market in the Thai capital.
There is promise in Bangkok's long-term investments, particularly pending investments in transportation systems. New BTS lines are underway, to be gradually built in peripheral areas in the succeeding years, thereby expanding the city.
Many real estate developers have large-scale investments in areas near future BTS lines. We can expect the One-Belt-One-Road initiative (OBOR), courtesy of China, to create more interest in Bangkok. This initiative will connect the capital to Kunming, China and other important cities in the region.
YOY Price Fluctuations
The market is slowing down if declining year-on-year price changes in the past few years were any indicator. Prices of land, serviced apartments and condominiums have dropped. The townhouse market shows more resilience, however.
All in all, Thailand may not experience a major property bubble anytime soon. With no sharp increases, the market has moved at a slower pace in the past few years.
Thailand's property market capitalises on real, quantifiable demand – not speculative. According to the Housing Business Association (HBA), this makes the real estate market safer and less volatile.
Thai Property Market Catalysts
Below are factors why the property market of Thailand will stabilise in the years to come:
(1) Thai real estate is still affordable in comparison with other countries and cities in Asia (i.e. China, Hong Kong, Singapore). Many international buyers find Thailand, particularly Bangkok, one of the best places to purchase a property.
(2) A slew of mega projects is underway, which may have a positive impact on Thailand's overall economy. Examples of these projects include the following: the EEC (Eastern Economic Corridor), new metro lines, Chinese project One Belt One Road, and mass transportation networks to name a few. These projects will hopefully drive infrastructure and economic growth in the future.
(3) Thailand has quality residential units that can rival well-known brands and international developers operating in the local real estate market. This will pave the way to more development partnerships between foreign and local developers. Back in 2018, a string of Japanese developers, such as Tokyo Tatemono Co., has joined the development market.
(4) Foreign buyers continue to grow each year while the government makes an effort to make their policies more investment-friendly. Foreigners comprise nearly 25 per cent of property buyers in the upper market segment areas of Bangkok.
---
Pic credits: Pixabay.com (by username quinntheislander)