Due to an excess of unsold stock and tighter mortgage policies, the Bangkok condominium market has been moving slowly. Buyers and investors are eyeing the market closely and more cautiously. As a result, the focus shifts to real rather than speculative demand. More and more developers set their sights on developing low-rise properties in Bangkok.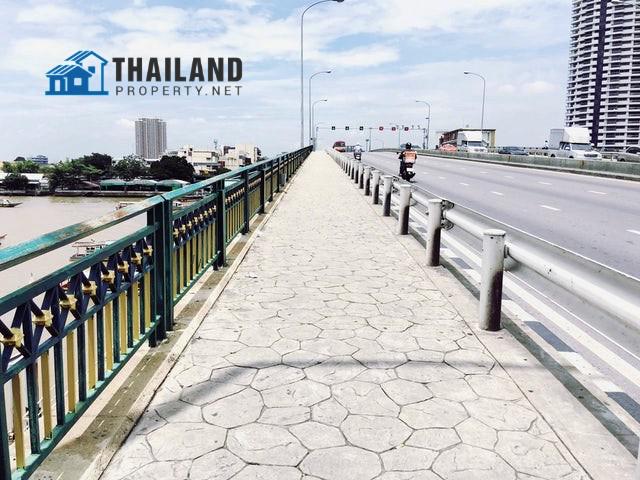 Real estate firms are also restructuring their development portfolio from high-rise upscale buildings to low-rise housing markets. The latter, which includes single-detached homes, villas and townhouses, is fueled by Thai buyers and owners.
Homebuyers are quite specific when it comes to their preferred home size, location, design and features. In most cases, their budget is almost always set.
That is why Thai real estate developers need to focus more on this sector by providing the right properties in a proper venue, at a price within the means of potential buyers.
Focus on Places with High Foot Traffic
Developers plan to invest more capital in popular locations and hotspots. Places like the area between Srinakarin and Rom Klao, where housing developments thrive, have become popular thank to improved road networks and new MRT and BTS lines.
Origin Property and Central Pattana also ventured into the residential market at the end of 2018. This is their way of adapting to changes in Thailand's property market. While they originally started out as a condominium developer, they have recently launched their first housing projects.
Origin Property launched Britania Srinakarin and for Central Pattana, Niyam Borommaratchachonnani. Other developers also started to develop their first housing projects, such as Major Development that have launched their first luxury single-detached housing project on a 12-rai site on Krungthep Kreetha Road called Mavista Prestige Village.
Focus on Low-Rise Residential Markets
Demand may not rise any time soon unless there is an increase in potential homebuyers' disposable incomes and the economy general. With fixed levels of affordability and buyers' minimum size requirements, the only way to increase the volume of sales is to produce housing products at lower prices.
This may be possible as new roads and mass transit lines make the land price cheaper in locations that are attractive to purchasers.
In the event it is impossible to develop more lower-priced properties, developers will be competing with each other for the same types of demand. As the competition grows, only developers who can build high-quality properties at affordable prices will manage to sell.
---
Credits: This article was written by Malin Phlernjai from CBRE Thailand and posted on Bangkok Post in May 2019.