Starting a Thailand rental property business has become somewhat of a trend among expats, foreign investors and the country's wealthy sector. While many of us think money is all it takes to get started on a property rental business, it is actually more complicated than what everyone knows.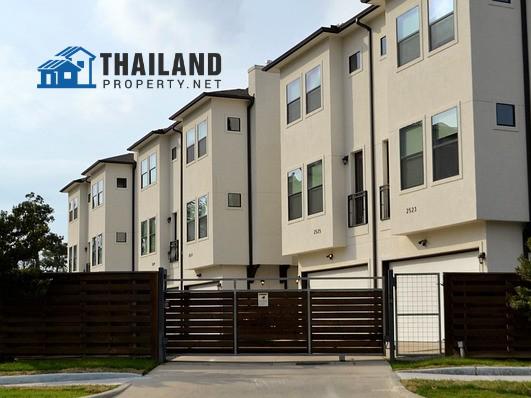 Here are six easy steps to get started:
1st Step: Avoid interest rates, pay in cash instead.
Paying cash for your investment property is not only cost-efficient, but it also spares you from the fear of foreclosure. Not to mention you get to save more by avoiding exorbitant interest rates. If you're up for the risk, then proceed by all means. But financing your investment may entail risks that not everyone has the luxury of time to deal with. It will not be worth it in the long run.
One of the biggest advantages of cash payments is that you can rent out your property and earn revenue for each monthly payment!
2

nd

Step: Don't place your eggs in one basket.
The general rule is to allocate only 5 per cent of your net worth to real estate in Thailand. It is not ideal to invest all your income in real estate. In the event of market fluctuations, you could end up panicking.
Always diversify your nest egg to reduce risks. Your road to more wealth should take into consideration other forms of investment (i.e. mutual retirement savings accounts, time deposit, money market, etc). Cover all grounds if you must and do not be fixated on one type of investment.
3rd Step: Keep your Thailand rental property near
To become a successful landlord and to better manage your tenants, avoid living in other areas of Thailand. Your investment property must be within accessible distance from your own home.
For instance, if you live in Bangkok, do not rent out a property in Chiang Mai or Phuket. You will worry yourself unnecessarily and spend money on property management companies. More importantly, it will be difficult to assess damages or respond to repair requests.
Landlords are responsible for maintaining the condition of their rental properties more than anyone else. Should you decide to hire the services of a Thailand property management company, make sure it is close enough so you can regularly check out on the property yourself.
4th Step: Accept and be ready for any risk.
Property rentals are not as easy as they appear. There is more to renting out a Thai property than acquiring tenants and periodical maintenance checks. There will be months where your property will not hit your target tenant count. Therefore, be financially prepared for such situations so you can keep your business running despite the vacuum.
Furthermore, even if you have the best set of tenants you could possibly ask for, some appliance or section of your home will one way or another require repairs. Always allocate money for maintaining and repairing your property in the least expected situations.
5th Step: Great things come from small beginnings.
Not sure if you want to start a rental property business in Thailand? No problem. Give yourself a grace period. If you have an extra bedroom or garage space that looks too empty, why not rent it out? These small rental projects will give you a feel of what it's like to rent a property.
Also, if you are friends with or have a friend who can refer you to real estate investors, then try talking to them. Ask for insights. Know about their own experiences with rental properties. Any pieces of advice they could possibly give to a neophyte like you?
6th Step: Work with a trusted Thai property agent.
Thailand has its own real estate laws and if you are a foreign investor, working with a local agent can help you get started smoothly. Foreigners can only purchase one type of investment property and the right agent can carefully guide you throughout the investment process.
Even if you are a local, if you are still in the early phase of real estate investing, still weighing the pros and cons of this type of business, we still advice you to discuss your options with a real estate agent in Thailand.
Expert Thailand real estate agents are well aware of where you should focus on. With their help, you will know what possible setbacks you are likely to face as a real estate investor. As soon as you are ready to purchase a property, their presence is crucial so that you can land a great deal.
---
Excited to start a rental property business in Thailand? Why not advertise your property with Thailand-Property.Net! Click here for more details.