There are now over 200 international schools in Bangkok, placing Thailand's capital as the third Southeast Asian city with the highest number of international schools. Studies show that much of the demand comes from parents who want their children to experience culturally diverse educational settings.
A report from the International School Consultancy (ISC) says that local demand for international education coincides with the rising number of foreign students. Most of these students hail from neighbouring countries and they choose to study in Thailand due to affordable tuition fees and lower living costs.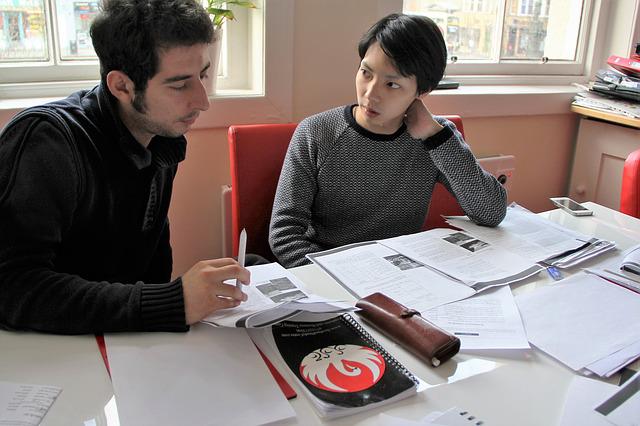 Education's Impact on the Property Market of Thailand
With the growing demand for international and foreigner-friendly school, property developers have begun integrating international schools into their mixed-use development projects. Following the lifestyle concept of "Live-Work-Play" and anchored upon the promise of bringing them to a single location, developers will start targeting international students and their family members.
In so far as creating more demand for residential spaces within mixed-use compounds is concerned, international schools offer so much potential. They are also a critical element in raising the value of developments within the same area.
Case Study: T77 Community
Case in point would be successful mixed-use developments like T77 Community in Sukhumvit Soi 77 by Sansiri. This property consists of several spaces allocated for residence, a built-in mall, and the Bangkok International Preparatory & Secondary School.
Later on, Kawa Haus followed suit. Sansiri developed this low-rise residential building soon after Bangkok Prep School was established in late 2017. Kawa Haus is still under construction and may see completion by 2020.
The average asking price for the condo project is approximately 150,000 baht per square metre. The price is relatively higher compared to projects not related to the T77 Community.
Other Developments Impacted by International Schools
U City has recently entered into a joint venture with private investors from Hong Kong. The venture will oversee the development of Verso International School, located near Thana City Golf and Country Club. Once completed, the school will be able to accommodate as many as 1,800 students. Construction began way back in 2017 on a land plot spanning 109.8-rai. The overall value of the project is expected to be around 3.1 billion baht with a target completion date of late 2021.
Country Group Development also revealed a business plan for a new mixed-use development at the start of 2019. Located on a 23-rai site along Rama III-Industrial Ring, this project will combine tall residential buildings with a first-tier international school. 16-rai of the total land area will be allocated to the international school project, set to have a capacity of 1,750 students. Target completion year for said project is 2023.
Bangkok Developers To Compete for International Schools
It will not be for long before the competition in Bangkok's booming international school market erupts. More and more property developers are expected to begin investing in this sector.
Mixed-use developments in the future are likely to house more international schools within their compounds. Those properties with wider land areas can allocate a bigger space for these facilities. From increasing the value of nearby companies as well as bolstering the sense of community, it is of little wonder why international schools are both in demand by locals and foreigners. In fact, nearby properties will benefit from high purchasing power.