We present to you the chance to purchase a charming studio apartment situated in the heart of Ko Samui's northeast region. This presents an exclusive prospect to acquire newly-built property in a picturesque locale with well-established infrastructure. You'll find major supermarkets, multiple schools, medical facilities, cafes, fitness centers, and more all within walking distance. The residential complex is located merely 12km away from the Big Buddha Temple and 5km from Samui International Airport.
Each apartment is fully furnished and will be available for occupancy by summer of 2024. Acquiring new property in Thailand's thriving Ko Samui island is not only an outstanding opportunity, but also a superb investment for the future.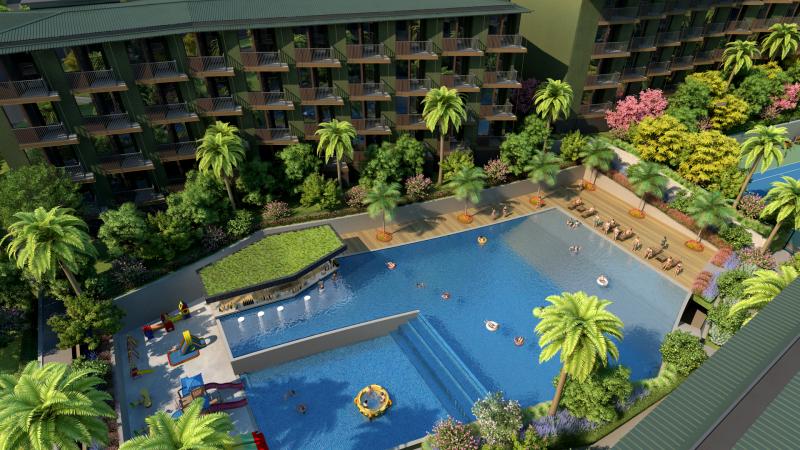 Buying a cozy 30 sq.m. studio apartment in Wing Samui residential complex provides the opportunity to use all resort-like facilities. Studio apartments in the populated area of Ko Samui island offer freelancers the chance to live and work in a peaceful residential area of the tourist island, while being only 4km away from the sea and other tourist attractions.
VIRTUAL TOUR
FACILITIES
24-hour front desk concierge, Swimming Pool, Wellness Center, Restaurant and Bar, Tennis Court, Fitness Gym, Kids Pool, Kids Club Playground, More than 5000 m2 of Zen Garden, Outdoor Jogging Track