Introducing the latest mixed-use project in Thailand: Samyan Mitrtown. Operating under the concept of "Urban Life Library", this property is set to become one of the city's top hangout and residential spaces.
In Samyan Mitrtown, visitors will not only find offices and retail stores but they will also see high-rise residential units, ongoing hotel projects and co-working spaces. The massive property is located on a 13-rai plot along a corner road between Rama IV and Phayathai roads.
Samyan Mirtown's goal is to accommodate individuals from all walks of life. Whether you are a regular employee, a student, a traveller or a nearby resident, this mixed-use project is for everyone.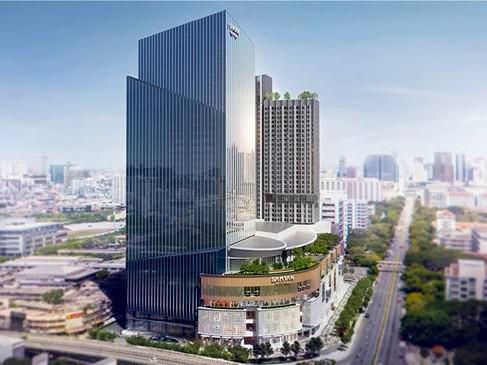 Notable Features of Samyan Mitrtown
The Samyan Mitrtown Plaza is a building which spans 36,000 square metres and comprises 6 storeys worth of rental spaces. The main concept behind the structure is becoming an "Urban Life Library" for all kinds of hunger (metaphorical and literal).
Below is a list of noteworthy features:
(1) the Samyan CO-OP
(2) well-designed co-learning space for everyone
(3) Free services in public areas
(4) Meeting rooms
(5) 500-seater activity room
(6) Charging areas
(7) Free Wi-Fi connection
(8) High-end security system
(9) Apron Walk (all kinds of modern kitchen tools & equipment plus imported cooking materials) on the basement
(10) Arts & crafts from around the world
(11) Cultural items (i.e. engraving on leather conducted by experts)
Perfect for the New Generation
A new 24 Hours Zone, specially designed for the new generation. The place is open to everyone, especially students, company employees, freelancer, budding entrepreneurs, expats and locals within and outside of Samyan. There will be all kinds of lifestyle services in this zone, which will operate all day and all night.
This trendy new section of Sayan Mitrtown has 4 floors (including a basement). Its total land area is approximately 5,000 square metres.
Thanks to its strategic location, it is easy to reach this mixed-use project through any mode of transportation. You can even use the expressways, buses or your own private vehicle.
Total investment poured into this project amounted to 300 million baht. Along with the structure, an underground tunnel that is about 120 metres long connects the place to the Samyan MRT station. The tunnel is lined with glass that allows MRT passengers to see some view.
Samyan Mitrtown hopes to welcome 25,000 visitors with an average expenditure of 400 baht each. The 24-hour zone can accommodate up to 5,000 people on a daily basis.
Visit the Samyan Mitrtown's Facebook page here.
---
Looking for places like Samyan Mitrtown? Click here.
Photo credits: Samyan Mitrtown FB page