Some time ago, it was reported that Bangkok is on the verge of a property bubble. But what seems to be a problem for economists may actually be a blessing in disguise. In fact, thanks to these excess condominium units and despite the country's wavering economy and stricter mortgage policies, a buyer's market has emerged in Bangkok.
In 2018, 65,000 new apartments were built within the capital city, meaning there had been 11 per cent more apartments since 2017. Unfortunately, the demand for these new units has been lukewarm. According to developers, take-up rates did not exceed 55 per cent while average asking prices dropped 6 per cent year-on-year. These data were also confirmed by a Knight Frank real estate report.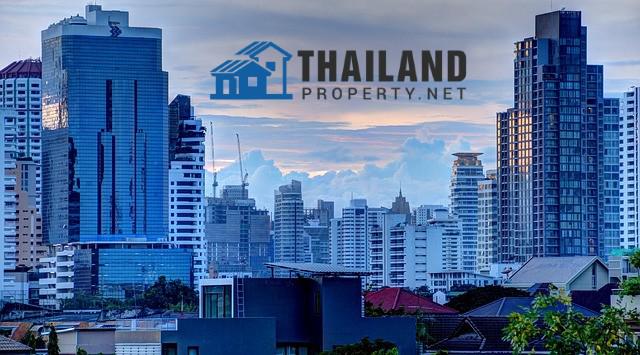 Blessing in Disguise
But even in this situation, there's light at the end of the tunnel. It's the perfect opportunity to access the market and get some good bargain. Expect home builders to clear out their inventory and reduce prices, said CBRE Group Thailand's managing director, Aliwassa Pathnadabutri.
She said: "The overall condominium market will be slower this year but there are still opportunities in some locations with the right product at the right price. We (CBRE) believe the market is entering an equilibrium stage where prices will be adjusted to a more realistic level."
Thailand's Finance Ministry cut its economic growth forecast in April. This is possibly the slowest growth rate in three years as Thailand struggles to regulate exports and contend with political risks following heated elections. Revised mortgage policies that took effect in April may also constrain the attractiveness of real estate because second-home buyers can no longer borrow money as they see fit.
Declining Chinese Investment?
Though the country is still a favourable destination for many Chinese property investors, Thailand's capital has recently experienced a decline in Chinese visitors. Chinese investors have made up a great chunk of foreign property buyers in the Land of Smiles. However, their presence has dwindled in the capital as China faces economy downturns and limited outflows due to capital controls.
A 2019 real estate market outlook report by CBRE expressed their concern about Thailand's dependence on foreigners. The report noted: "Most of the recent foreign buyers are investors and CBRE doubts they will live in the units they have bought. Foreign sales are highly sensitive to the economic conditions of the buyer's home country."
Bangkok is not the only city in pain. There are 454,814 residential units across Thailand that have remained unsold since 2018. These units have a collective value of $41 billion USD, said the Agency for Real Estate Affairs Co. president Sopon Pornchokchai.
Real Demand
Not all developers are worried. Some are luckier than others. According to Sansiri Pcl, their company are experiencing "real demand" from foreign buyers despite instabilities in the property market. Representative said foreign purchases constitute around 30 per cent of their sales.
Knight Frank is optimistic, however. They believe such price declines are temporary and that Bangkok's proven resilience and upcoming real estate and infrastructure projects will eventually revive the city.
Frank Khan, head of residential, said: "Ask anyone who's been in property how many times they've heard the bubble will burst? I've heard this more than 10 times, but in my last 15 years, it's never burst."
---
Click here to view properties for rent or sale in Thailand.