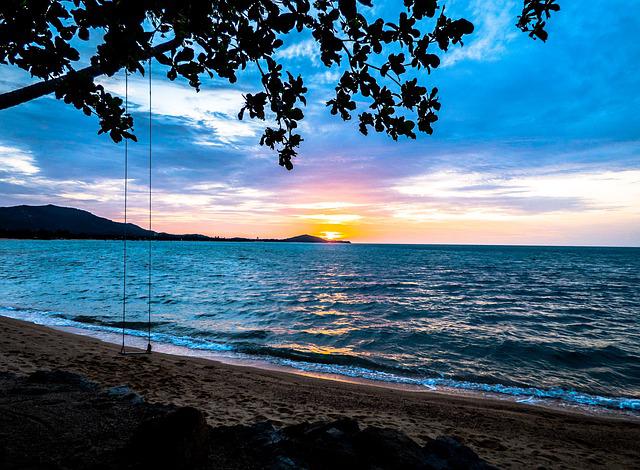 Koh Samui, an island off the coast of mainland Thailand, is the perfect compromise between the urban lifestyle and rural beach vibes. This island paradise is where luxury residential quarters co-exist with Thai bungalows and coconut-lined white sand resorts.
There's no denying that this beautiful secluded getaway destination exudes a developed and tropical vibe. A steady stream of tourists, peaking around the Ber months, could have transformed the island into another Pattaya. But authorities have a different plan for Koh Samui. In fact, its status quo is a deliberate effort to preserve its unique and romantic atmosphere.
As per local building laws, Koh Samui properties should not go beyond 12 meters in height. For this reason, the island continues to balance the preservation of nature with commercial aspects despite the influx of tourists all year round.
So isn't it about time to consider Koh Samui for your next property investment?
Why Invest in Koh Samui Property
Any foreigner would be skeptical about investment property in another country. Expect buying a property in Samui, like most investments, to have its fair share of challenges.
Whether you're buying a property to rent out to other people or build a beachside home for your future retirement, you need to proceed with caution. Make a decision once you discern that the advantages of investing in a Koh Samui property far outweigh the disadvantages.
Below is an overview of the Koh Samui property landscape:
1. Koh Samui is one of the leading vacation destinations in Thailand offering a slew of 5-star resorts and accommodations.
2. It is a critically acclaimed holiday location, consistently receiving praise from pundits.
3. Many celebrities, backpackers and tourists consider Koh Samui as the perfect respite from urban life; a go-to place for relaxation and meditation.
4. There are more than 700 hotels and beach resorts in the island alongside two international-level golf courses; globally renowned hotels operate in Samui (i.e. Conrad Hilton, Four Season and Samujana).
5. Koh Samui is an upmarket vacation and property investment destination, seeing an increase in older and wealthier visitors.
6. Major property buyers are expats from Hong Kong and the United Kingdom with occasional Aussie, European and other Asian investors.
7. New entertainment projects and accommodations are being constructed in Chaweng Noi and Plai Laem - popular real estate hotspots.
8. Growing number of Asian tourists since the airport was opened to international and low-cost local airlines.
9. The island has well-developed infrastructure and public facilities including an underground drainage, tarmac roads, shopping malls, and world-class schools and hospitals.
10. More and more investors are setting their sights on Koh Samui, which has positively affected property prices.
Analyses of Koh Samui Properties
Compared to upscale vacation destinations in Hong Kong, Singapore, Portugal and Spain, Koh Samui is relatively cheaper. Land prices are significantly affordable, giving European and rich Asian buyers more savings.
This overall value - upscale accommodations at significantly lesser prices - has contributed to Koh Samui's success. Unlike other islands in Thailand, Samui can deliver high yields through its property and rental markets any time of the year.
Here's a quick recap of yields seen across different investment sectors:
1. Investors - 8 to 10 per cent annually
2. Marketed and featured properties - 30 per cent annually
Other island vacation hotspots maintain less than 6 per cent each year due to constant inflation. In Koh Samui, prices are more stable and less susceptible to market fluctuations.
Final Thoughts
Koh Samui is an appealing location for investing property. Regardless of your investment plans, the island is financially friendly to Thailand property buyers across the board. The local atmosphere is also suitable for pensioners, repatriates and everyone looking for a quiet place to settle in..
There may be risks considering the government's constantly changing building laws and new infrastructure developments. However, the island's continuous evolution, sustainability and preserved balance between the urban and tropical make it safer and more conducive to investment than many other alternative destinations in Thailand.