Have you ever considered living and buying property in Chiang Mai? Many backpackers and freelancers (a.k.a digital nomads) have fallen in love with this city in Northern Thailand for a variety of reasons. What makes Chiang Mai a memorable place for visitors? Some would say the affordable cost of living, the air of antiquity, high-speed wi-fi, awesome food and the fact that you hardly ever run out of things to do.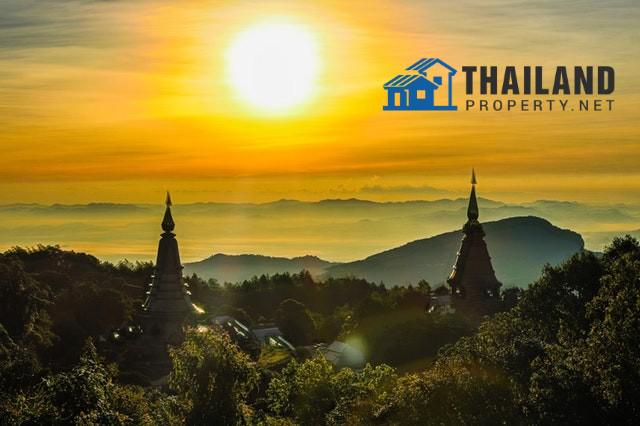 Chiang Mai has vibrant expat communities and education is highly valued in this part of Thailand. If you intend to stay long or would like to settle down, the following information may come in handy:
Life in Chiang Mai
Chiang Mai has welcomed thousands of expats and travellers looking for comfortable and affordable living quarters in Southeast Asia. While a metropolis in its own right, nature is very much present and alive in Chiang Mai. Nearby, you can see mountains and clouds alongside colourful and well-decorated temples. Coffee shops, malls and night markets are everywhere – in almost every corner.
Pretty much a melting pot of different cultures and races, in this little big city Thai locals, students and monks mingle with expats, backpackers, English teachers and foreign digital nomads. It's amazing how this place can bring together people from all walks of life.
Rentin

g

an

Apartment in Chiang Mai
Renting or buying property in Chiang Mai will not be as much of a headache as property transactions in Bangkok. The city is teeming with several purpose-built condo buildings. Note that apartment prices may differ depending on the area. An apartment within the Old City walls or around the moat area (i.e. Nimmanhaem), where expats frequently stay, may likely cost you more.
Besides your passport (which is necessary for foreign tenants or condo buyers), prepare enough money for a deposit and advance.
Go to an online Thailand property portal for the latest property listings in Chiang Mai. For short-term lets, Airbnb is worth considering. Most people enlist the help of a reliable Thai real estate agent to find the right apartment in Chiang Mai. And they do this because consultation is usually free.
Cost of Apartments in

Chiang Mai
Affordable single-bed studio type apartments in Chiang Mai can cost around 5,000 baht on average. A luxury condo, on one hand, is more or less 20,000 baht. A detached home can have a rental price of 9,000 baht on average. Price can be lower or higher depending on the apartment's location.
However, if you sign long-term lease contracts of six to twelves, you would be surprised at home much you have managed to save. Most rentals in Thailand require one or two months in advance, which you can negotiate with your landlord. Regardless, allocate some money for the advance.
In Chiang Mai, you can live a moderate lifestyle and still have everything you need.
Entertaining and Budget-Friendly Chiang Mai
Many digital nomads flock to Thailand not just because of its breathtaking landscapes and beaches. Internet is fast and stable for the most part. Moreover, it is affordable and lets you get a lot of work done wherever you are. Even the mountains surrounding Chiang Mai can do no harm to Internet speed.
The entire city enjoys fast-paced wi-fi and data, provided you purchased a SIM card from a local telecom provider.
Night Markets
There is something about the night markets in Chiang Mai that hooks visitors. They have that similar feel as the flea markets in Morocco and Turkey. Pottery, paintings and artworks of local culture and history co-exist with food stalls and all sorts of merchandise.
Food in Chiang Mai
Chiang Mai has approximately 1,500 cafes and restaurants (and counting). Thai meals can be bought for as little as 20 baht. While you can find the best Pad Thai, Masaman Curry and Mango Sticky Rice dishes, there is a smattering of foreign cuisines as well.
Nature Treks
There are so many things to do in Thailand besides food trips and going to night markets. And most of these activities are related to nature. Doi Inthanon, Thailand's Highest Peak, can be found in the Chom Thong District of Chiang Mai. Nearby, there are waterfalls, canyons and national parks you can visit for relaxation and meditation.
Recommended Properties in Chiang Mai
Looking for affordable condo units or homes for rent in Chiang Mai? Here are our top 3 recommendations: