While construction is underway, most commercial buildings and office space in Bangkok will require two more years to complete. This means that not until 2021 will there be sufficient office options in Bangkok. From this year through 2020, there will be limited options to choose from.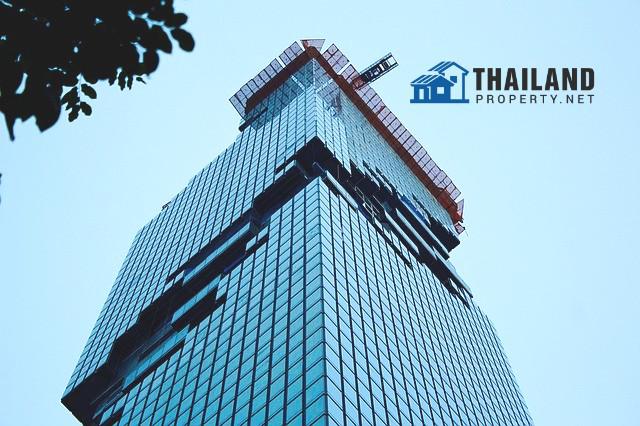 CBRE Research reported that during the first quarter of this year, office supply in Bangkok was at 8.95 million square metres while growing 1.9 per cent year on year.
New large-scale commercial projects - Ladprao Hills, MS Siam Tower, and True Digital Park – have a collective net area of 78,000 square meters.
All in all, the vacancy rate rose to 7.5 per cent in the first quarter from 6.6 per cent in the fourth quarter of 2018. Total occupied space was at 41,000 square metres – a decline of 36.1 per cent year on year.
Grade A Commercial Projects
Six more commercial buildings are underway, contributing to the expansion of future office supply in the first quarter. New office space construction is estimated to be around one million square meters, rising from 0.87 million square metres. Some of these new offices will be ready for leasing in the first half of 2019, all the way to 2022.
Majority of these office building projects in Bangkok are located in the central business district, and are expected to be graded A. These include the following: One Bangkok (Phase 1), Mitrtown Office Tower, Vanissa Building, the Unicorn, The PARQ (Phase 1), O-NES Tower, One City Centre, and EmSphere.
CBRE hopes to see more constructions. At present, 1.2 million square metres of newly acquired office space lots are still in the planning stage. Future supply projections may go beyond 2021 as a result.
Limited Options
Though construction projects appear to be everywhere in Thailand, a number of them will not be finished until 2021. So from 2019 to 2020, tenants will have few options than usual. Only two Grade A office buildings - Mitrtown Office Tower and the first phase of PARQ - will be available for occupying in the CBD area. The former will be completed this year and the latter in 2020.
CBRE Thailand's Head of Advisory and Transaction Services, Ms Roongrat Veeraparkkaroon, said: "Tenants who need space during this period will need to plan ahead because of limited choices."
Bangkok will have an overall office supply worth 10 million square metres by 2022.
With the number of new buildings and office spaces launching in this period, Bangkok's office market is likely to change. Supply will likely exceed the amount of demand predicted by CBRE.
Old buildings may experience vacancy. To keep or encourage new tenants, landlords need to improve the quality of their space to make their offer more attractive.
Agile working conditions, where employees do not have designated desks, could increase population density in these office buildings. Landlords must take into consideration their property's capacity to large volumes of foot traffic.
Other challenges that owners of older buildings might face:
(1) Tenants requiring quality air-conditioning systems to regulate the temperature in their office.
(2) Sufficient number of washrooms to accommodate tenants and their customers or guests.
(3) Better building amenities (e.g. enough elevators to reduce waiting time among tenants).
CBRE believes that the agile workplace trend does not necessitate a lot of space. However, tenants may pay more rent should they want to relocate their work areas to good quality buildings.
There is no knowing how many tenants would prefer to pay higher rents in the name of quality office spaces. The price difference between new and old Grades A and B buildings can be a deal-breaker. Tenants operating on a set budget may find the premium for Grade A buildings exorbitant. While this works to the advantage of older buildings, this can reduce demand for new office spaces this 2022.
---
Original article here.
Photo credits: Pixabay