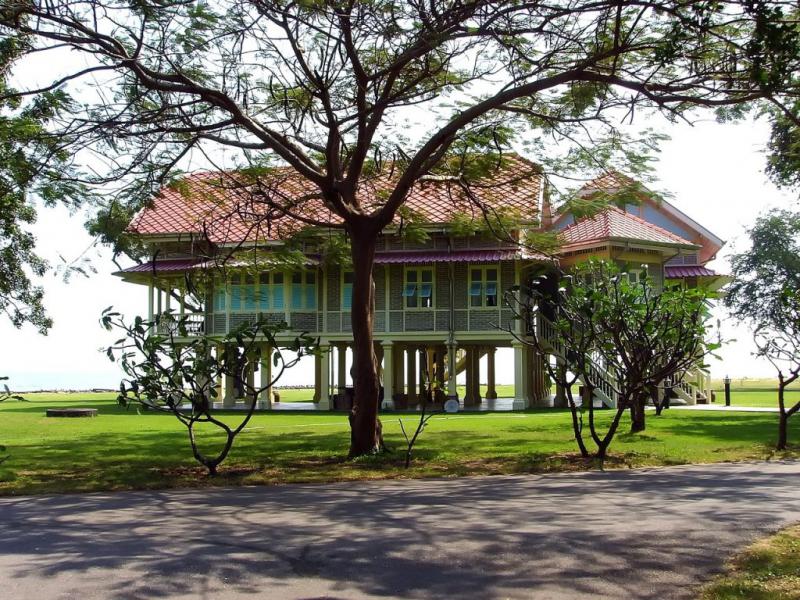 Thailand has built a reputation for being one of the world's most invest-worthy countries. Chic and breezy beachside condos, townhouses, villa and apartments, Hua Hin is one of the most sought-after real estate investment locations. You have many more reasons to invest in Hua Hin real estate. This town has the right synergy between the past and the present, holding a promise of a lucrative tomorrow.
1. Affordable with a touch of luxury
Real estate prices in Hua Hin are generally cheaper than prices at Thailand's top cities. You can purchase land near the downtown area at an affordable rate of 400k per rai. Most properties - from condo or apartment units to villas to detached homes - are not as expensive as properties in Bangkok or beachside cities like Pattaya and Phuket. Unlike other major tourist hubs of Thailand, the overall cost of living in Hua Hin is comfortable but does not break the bank.
2. Agreeable climate
The growing number of expats, tourists, local vacationers and permanent residents in Hua Hin has created more opportunities for securing investments. Thankfully, unlike other areas in Thailand that frequently suffer from harsh weather conditions, this beachside district hardly gets a beating from the elements. Flooding and debilitating heat waves are unheard of in this part of the country.
3. Promises a good future
It's not just real estate investments that are pouring into Hua Hin. Major infrastructural projects are underway including a high-speed train line that will directly connect this resort district to Southern China and Suvarnabhumi Airport. This development project is expected to take Hua Hin to a whole new level. Besides the high-speed railway, a 4-way access road dubbed as Soi 112 will be constructed to directly connect Hua Hin's CBD to the highway. Commuters need not go through Cha-am if they pass through the roadway.
4. Strategically located
What attracts investors to Hua Hin is its convenient location. Though situated more than two hours away from Bangkok by car, it is easily accessible through any form of transportation. Whether you go by private car, train or bus, this seaside district in the Thailand gulf accommodate tourists from anywhere in the country or around the world. In Hua Hin, you can board a train that directly goes to Penang, Malaysia.
5. All-encompassing Hua Hin real estate developments
Hua Hin's real estate industry is not just experiencing tip-of-the-iceberg developments. In the last few decades, the district has received intensive rehabilitation and construction projects geared towards future advancements. These ongoing developments cover the demands of different market segments, hoping to leave no stone unturned and accommodate all markets. Soon a number of multipurpose centers consisting of supermarkets, restaurants, offices, clinics and recreation centres will rise. The end goal is to comprehensively address the needs of a continuously growing community.
6. Supported by the Royals
The Royal family built a summer palace in the 1920s. This move spurred on more developments in Hua Hin, attracting a refined community that engages in trendy but relaxed activities such as playing golf or tennis, swimming and nature trekking. Moreover, the presence of royalty in the area ensures that public areas are well-maintained. Overall, it is a clean, relaxing and safe place for vacation.
7. Well-preserved despite tourism
Despite experiencing an influx of overseas and local tourists who move to the city to get some much needed R&R, Hua Hin has pretty much retained its local culture. You can witness new developments co-existing with relics of the past such as temples and summer palaces belonging to royalty. It's a seaside district that's accessible and serene and a real estate market that offers reasonable prices.