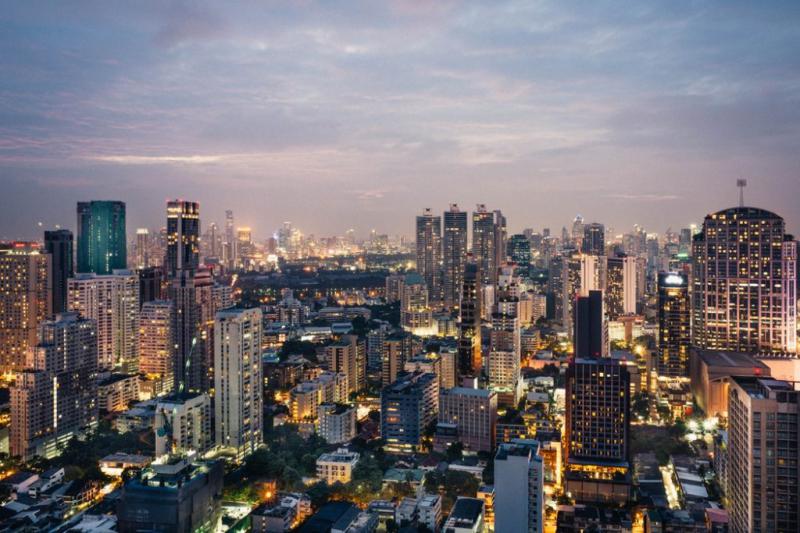 Thailand property continues to be in great demand, but only a few areas are coming into their own. Outside of Bangkok's renowned CBDs, Phahon Yothin, also a well-known MRT station, is moving ahead of the pack. The reason? Mixed-use properties, which sprout like mushrooms in the city's much loved neighbourhood.
People looking for top-of-the-line urban experience may find a spot in Ari that's perfect for them. From commercial spaces to residences to mini markets and stall, this section of Phahon Yothin is set to become a hub for mixed-use developments.
Ari-Phahon Yothin - Thailand Property On the Rise
In the area between Saphan Khwai and Ari, you can see a smattering of buildings including government offices, regular office buildings and multi-purpose spaces. Not far from this 2 kilometre strip are fast food restaurants, clinics, hospitals, department stores, cafes and other places where you can just wine, dine and hang out in.
Travelling from either location is also easy. It's a reasonable walking distance (if you're up for some exercise) from one end to another. You can also opt to take the skytrain to cut your travel time. With this much convenience at your disposal, it is of little wonder why Ari is fast becoming a desirable location for moving in. Even old residents are so comfortable where they are that hardly anyone moves out.
Nexus Property Marketing manager and consultant, Nalinrat Chareonsuphong, said that Ari-Phahon Yothin can potentially develop into a top work zone in Bangkok. A number of private and public buildings including headquarters of top-tier banks (e.g. Kasikornbank, Government Savings Bank), mobile operator AIS and other Grade A office buildings already populate the area.
Future Developments in Ari - Phahon Yothin
Three buildings - Pearl Bangkok, Air Hill and SC Tower - are expected to provide stellar work spaces for approximately 6,000 individuals. These multipurpose buildings are 25 storeys, 34 storeys and 24 storeys respectively and will also showcase retail and residential quarters.
In the next few years, Mrs Nalinrat said we can expect currently in-progress developments to see actual growth. Projects underway are similar to the aforementioned Grade A mixed-use buildings, set for completion in 2020 and 2021. One building, The Rice, has 24 storeys and will operate as a multipurpose building once officially launched. Another Thailand property, Vanich Place, will soon rise as a 31-storey community mall slash commerical hub not later than 2021.
Designed to Fit the Contemporary Urban Lifestyle
Mixed-use properties in Bangkok and in Ari reflect the qualities and charms of a high-end urban way of life. The emergence of sophisticated skyscrapers is set to attract new generations and encourage relocations. Young professionals will find it easy to maintain their lifestyle in Ari-Phahon Yothin as almost everything is accessible.
Condo units sell from 110,000 to 190,000 baht per square metre, a price range deemed relatively affordable for mid-range and high-end units. Sales have already exceeded 70 percent. Bestseller units mostly sit in the Inthamara neighbourhood and cost not more than 120,000 baht per sq/m. Real estate firms can take advantage of this property boom and pave the way for foreign investments and further expansion.
For city dwellers who have to relentlessly keep up with the fast-paced urban culture, it is important to find a strategically located residence where they can easily travel to and from work and leisure spots. Ari in Phahon Yothin could well be what homebuyers are looking for.