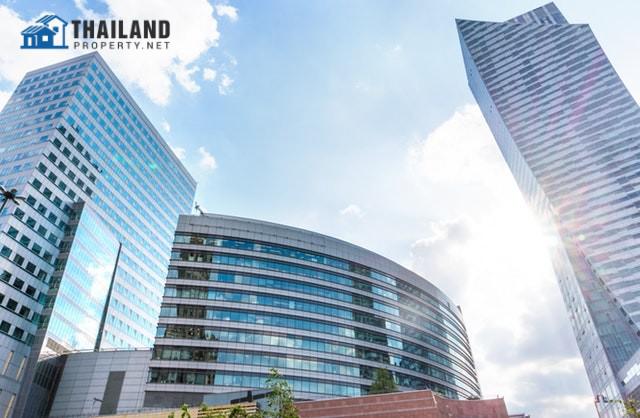 Competition is high in the retail property market of Bangkok, according to a report by the CBRE, an international property consultant.
The competition highlights two major sectors: online and offline. Otherwise known as the clicks and bricks sectors. With the rapid growth of e-commerce, and the intense competition within the bricks market (e.g. bricks vs bricks), developers are considering building more malls.
The CBRE reports noted: "All over the world, e-commerce is challenging traditional retail stores, and Thailand is no exception."
At present, e-commerce only comprises a fraction of overall retail sales in Thailand, but CBRE believes change is about to come.
18 per cent of retail sales has gone online in the UK. It seems traditional stores are fading in the background while e-commerce takes off.
Internationally, tenants in the retail sector are starting to adopt a multichannel approach, operating online as well as a traditional physical store. This has served their retail portfolio very well in many cases while they keep a reasonable number of stores.
A Challenging Era for Landlords
In the capital's retail-property industry, landlords are facing two kinds of threat. First, the rise of e-commerce. Secondly, supply increases.
In the latest survey conducted by CBRE Research, it was discovered that more than 600,000 square metres of space is still under construction. Expected completion year is 2023 and most projects are large-scale shopping malls like Bangkok Mall, One Bangkok and EmSphere. You can also add Future Park to this list. New malls are underway and construction will start soon (e.g. Dusit Thani Hotel).
Competition in the retail property market in Bangkok is going to be neck-on-neck. Landlords should be able to adapt to this new situation to survive. CBRE Research said this will drastically change the face of the business model.
New Business Model
As per tradition, landlords give out three-year leases at monthly rents. Landlords set rents in accordance with the tenant's financial capability, type of business, shop size, and location in the building (exact floor number). Landlords have attempted to squeeze out as much rent from the tenant. Moreover, tenants bear a great chunk of the business risks and the burden of a fixed rental fee (profit regardless).
Tenants are changing with the changing business model. They want their landlord to let them know the risks they are getting into. Where possible, landlords should calculate monthly rent based on the tenant's revenue. Percentage can be agreed upon between landlord and tenant. This emerging system is known as the Gross Profit (GP) rent in Thailand.
Both tenant and landlord will benefit should the business succeed. And there will be mutual losses if the business fails to profit. The landlord will have to bet everything on the mall's capacity to attract customers and the success of the tenant's business.
Beyond Space Rental: Landlords as Information Suppliers and Risk Analysts
According to CBRE, tenants now prefer that their landlords collect, survey and share information helpful to their business. For example, how many people go to the mall on a daily, weekly, monthly, quarterly or yearly basis? How often do they visit or shop? What activities are they likely to do inside the mall? What types of products and services do they usually spending their money? At what days of the week or time of the day does the mall get the most foot traffic?
Tenants will continue to demand exact figures and quality data from the landlord so they can adjust their products and services accordingly. They also need to match their offerings to the mall shoppers.
Retail and Entertainment
The zeitgeist of the times calls for online retailers to provide shoppers and people from different market segments a reason to visit their store in person. They have to give more shopping options besides online stores.
Expanding the number of food outlets that fall under the "retailtainment" category is one way of increasing foot traffic into malls. Unfortunately, restaurants are unable to pay similar rental fees as retailers of luxury brands.
Jariya Thumtrongkitkul, advisory and transaction head of CBRE Thailand said that "Creating limited time opportunities through pop-up stores or events is another emerging trend giving people a reason to get up and go to a mall because they will not be able to get the product or have the experience elsewhere or at another time."
A Different Outlook
The retailing revolution, said Thumtrongkitkil, means that landlords will have to be forward-thinking and advanced in what they provide in terms of data or mall setup. These factors are particularly important in the age of e-commerce. And also considering the fact that there is a lot of competition from new supply.