Bangkok, already known for its efforts in supporting the green movement, is about to turn a new leaf in Rama IV Road. The place will be transformed as an embodiment of green architecture. Consequently, new projects are underway in accordance with an environmental-friendly and energy-saving theme. Construction will begin in 2020 all the way to 2025. Total investment price for this eco-friendly series of projects is estimated to be 285.2 billion baht.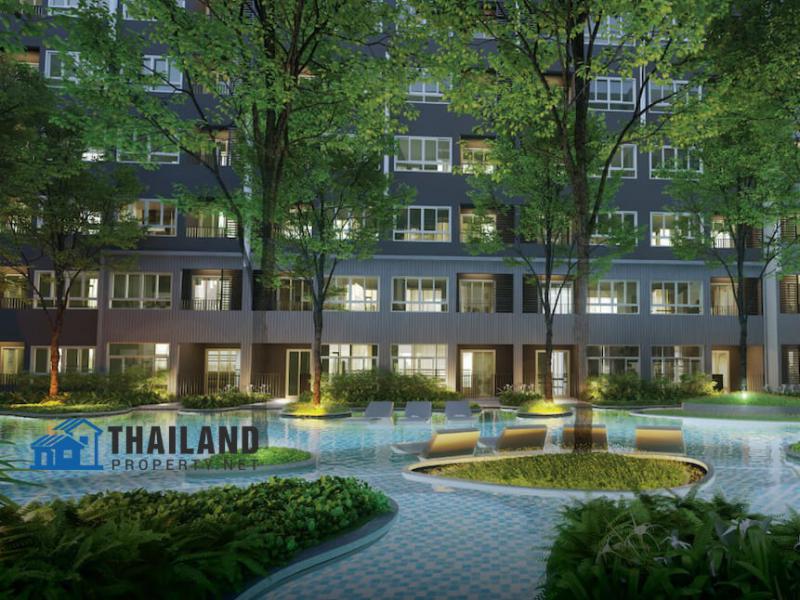 Eco Parks and Environment-Friendly Building Projects
The properties will stretch out between Lumpini Park and Klong Toei. Highly anticipated projects include the 120 billion baht One Bangkok by TCC Asset and the 36.7 billion baht Dusit Central Park by Dusit Thani Plc and Central Pattana Plc. According to CBRE, "One Bangkok is the first project in Thailand to receive Platinum certification for Neighbourhood Development from LEED (Leadership in Energy &Environmental Design)."
Dusit Central Park, on one hand, will be an upscale eco-park spanning 440,000 square metres. It will connect four neighbourhoods in four different directions. Ratchaprasong to the north, Charoen Krung to the south, Sukhumvit to the east, and Yaowarat to the west. This creates a synergistic intersection between old and new districts. To be completed in 2024, this project will bring more diversity to business and lifestyle sectors in the capital.
Other highly anticipated properties that highlight environment protection and energy conservation in their branding and marketing campaigns are FYI Center Building along Rama IV and the 8.5 billion baht Sam Mitr Town by Golden Land Property Development Plc. We can also expect PARQ, a neighbouring green project by TCC Asset, to rise near Queen Sirikit National Convention Centre.
Not to be outdone and by virtue of its recent accolade – a TREE certification given by the Thai Green Building Institute, Ananda Development will soon start the construction of another condo project, Ideo Mobi.
What to Expect from Green Architecture Projects in Bangkok
As explained earlier, green architecture bridges the gap between building construction and environmental preservation. As this construction trend starts to take shape in Thailand, many want to understand its benefits and to what extent such a trend can affect their lives.
Below is an outline of what we can expect from Bangkok's ever-growing green architecture movement:
(1) Simply put, this is architecture and landscape that takes into account the tropical climate and ecology of Bangkok.
(2) Sustainable approaches and technologies designed to save more energy and water resources
(3) Centralised energy and water management systems for maximum efficiency and further growth
(4) The utilisation of green spaces and recyclable materials that will re-use rainwater within the vicinity (reduces runoff water and facilitate replenishment of groundwater resources)
(5) People can stay close to nature despite living in an urban jungle.
In a nutshell, the battle cry of these eco-projects is a sustainable and smart lifestyle in the heart of Thailand's capital.
---
Read more Thailand real estate and property news here.