Golf is a boon for Thailand and a surprising source of tourism. In 2018 alone, more than 700,000 tourists came to the country just to enjoy the sport.
WorldsBestGolfDestinations.com noted that only Spain and the United States have a higher number of international golf tourists than Thailand. For retirees and expats who have since relocated to Thailand, golf is a favourite pastime. They can play it as a hobby in their leisure.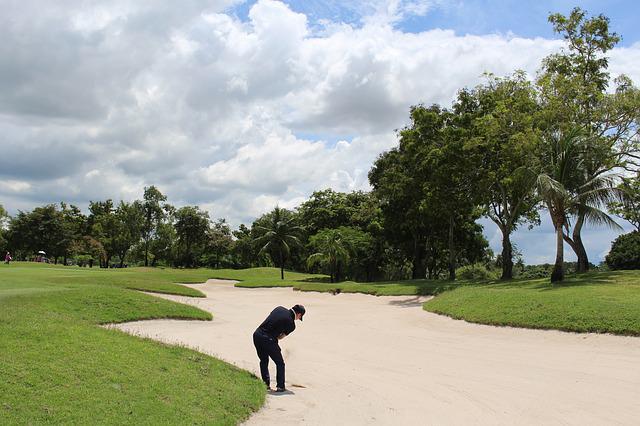 This golf culture traces its roots back to the early 1920s when King Rama developed an interest in the sport, He then established the Royal Hua Hin Golf course which, to this day, continues to attracts both local and international golfers.
But there are several golf courses to choose from in Thailand. The ASEAN nation is home to golfers who tee off on top-of-the-line courses.
International Living picks of 5 of the best golf courses in Thailand:
1. Laguna Golf Phuket
Feel like spending a relaxing yet challenging golf game in a popular exotic island? Laguna Golf in Phuket is the course you're looking for.
This course is not only playable but perfect for golfers or hobbyists of all levels. They also adopt eco-friendly practices, including water, wildlife and other natural features.
The course is only half an hour away from Phuket's international airport, golfers can play the same day they arrive. They can also choose from a wide selection of sophisticated resorts.
2. Black Mountain Hua Hin
South of the Gulf of Thailand sits Black Mountain Hua Hin, a championship course hailed as one of the most challenging in Thailand.
The place received a number of accolades and even received the 2016 Best Course in Asia Pacific and Thailand's Best Golf Course awards at the Asian Golf Awards.
Driving to central Hua Hin only takes a few kilometres. The course, though challenging, is also friendly to non-professional players and casual golfers.
3. Lotus Valley Golf Resort
Lotus Valley Golf Resort is just a quick ride from Suvarnabhumi International Airport. If you have somewhere else to go but would like a quick game of golf, this course is the best place to spend your holiday.
The course is well-maintained and can accommodate the needs of different types of golfers. Every hole comes with a water feature. It's a challenging yet fulfilling course.
Following your afternoon game, you can enjoy a Japanese bath complete with a locker room. It will definitely add a nice touch to your short holiday stay.
4. Chiang Mai Highlands Golf and Spa Resort
Chiang Mai Highlands Golf and Spa Resort, situated to the north of Thailand, is one of the top 10 golf courses in the country.
Not more than 40 minutes from Chiang Mai's airport, Chiang Mai Highlands offers a good view of the mountains.
The place is designed by Schmidt-Curley, an award-winning design team. When designing the golf course, their goal was to bring out the beauty of the area. Hillside properties remained untouched to define the shape of each hole.
5. Santiburi Country Club
Just 3 hours away from Chiang Mai, the Santiburi Country Club is the city of Chiang Rai's most acclaimed golf course. Known for its impressive landscape, rolling hills, shimmering lakes and impeccable service, the Santiburi Country Club is definitely worth the experience.
Professional golfers and hobbyists, regardless of skill level, can both enjoy this championship calibre course. It has four different tees, offering an equal opportunity to golfers at every stage.