Business owners in Thailand are demanding for more supply of luxury villas in the country's prime beach destinations. Making the most out of lower interest rates, demand for beachfront property remains strong in the face of conflicting economic sentiments.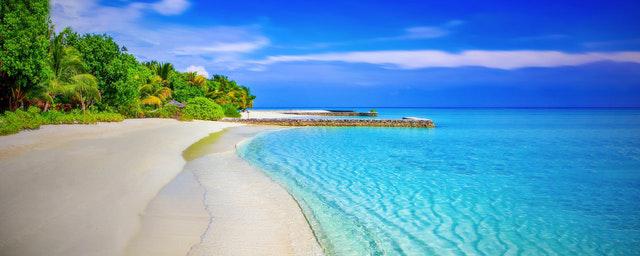 Popular Demand for Beachfront Properties
Prapavadee Sophonpanich, founder and CEO of Ideas 1606 Co, a luxury resort and home developer, confirmed that business owners and executives continue to express their interest in resort homes in any of the beach destinations in the country.
She said: "When interest rates are low and the trend continues, it is easier for them to buy a resort home." Executives and affluent buyers are quick to decide on a purchase if the property is in an emerging location.
Veyla Natai Residences – Exclusive Property
Recently, Ideas 1606 launched Veyla Natai Residences, one of their many luxury residential projects. With a construction budget of 1.2 billion baht, the property will rise along Natai beach in Phangnga. This is not open to the general public as yet. It is exclusively for its existing customer base but CBRE clients may also secure available units.
The soon-to-rise luxury property has already registered six (out of 15) units sold amounting to 490 million baht all in all. CBRE clients, business owners in the consumer industry, purchased 4 of the units. The other two units were purchased by repeat buyers, who already purchased two other luxury villa units in Khao Tao in 2009 and Cha-am in 2014.
Veyla Natai Residences spans an impressive 5.8-rai plot by the beach. There will be a total of 15 villas. Seven villas will be two-storey units to be sold for 89 million baht per unit. The remaining eight will be three-storey units to be sold at 67 million baht per unit.
Mrs Prapavadee said: "We have looked for a beachfront plot in Natai beach for six years to develop luxury villas. When the destination draws new high-end hotels, our decision to buy a plot becomes faster."
Reason for Natai's Popularity
Why has Natai beach become an emerging location for beachfront properties? CBRE Thailand managing director, Aliwassa Pathnadabutr, attributes Nasai's popularity to the need for quiet locations as beach destinations like Phuket, Bang Tao, and Kamala grow more crowded each year.
Each year in Phuket, the developer launches only about 100 villas of different grades, both beachfront and non-beachfront. The number of villas in Phuket is approximately 4,861 units from 2004to 20.
The Lure of a Beachside Lifestyle
Ms Aliwassa said that Natai is booming after becoming so popular among affluent beach lovers. These buyers plan to set up house by the beach and were on the lookout for beachfront properties in serene locations.
Ideas 1606 was first established in 2008. Their first project, Veyla Khao Tao, was launched in 2009, followed by Veyla Cha-am Residences in 2014. The units for each project were sold at 50 million baht above. Both projects sold out.
Global Expansion, First Steps in Asia
According to Mrs Prapavadee, the developing firm does not feel any "pressure to develop projects every year." However, they do need to select a good location to do so." Ideas 1606 is interested in Indonesia and Myanmar as the next destinations for their real estate projects.
---
Derived from an article on Bangkok Post, posted here.