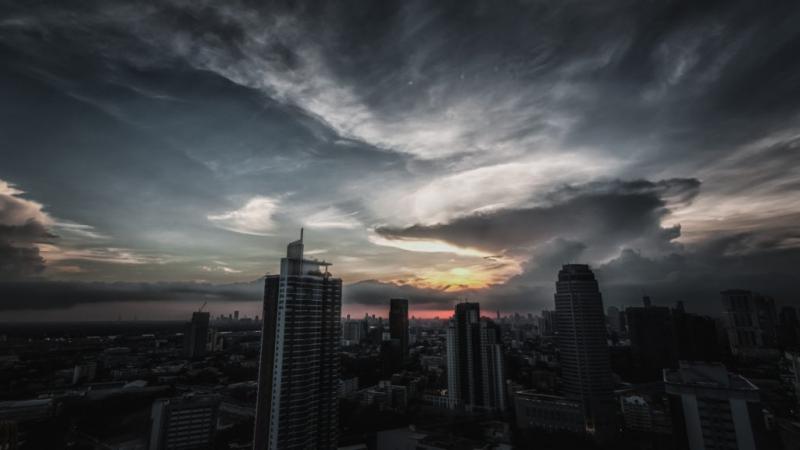 Neighbouring areas used to cloud Soi 63 in Ekkamai. But this district appears to be coming into its own, away from the shadows of other popular corners in Bangkok.
This 2018, Ekkamai is set to reach the level of Soi 55 in Thong Lo as the hottest neighbourhood probably next to Sukhumvit. Even as competition between these trendy places continue, everyone living in Bangkok – expats and locals – stands to benefit.
Beneficial Rivalry
Thong Lo and Ekkamai sit right next to each other. Due to this proximity, people flock to both neighbourhoods to take part in the bustling commercial activities, cohesively increasing income for both areas. Those who visit Ekkamai make it a point to drop by Thong Lo at the same time and vice versa.
Though a number local and expats can't seem to hide their affection for Ekkamai, Thong Lo every now and then steals its thunder. Bangkok's "hipster neighbourhood" is a colourful blend of delicious eats, vibrant trade and commerce and hangout places for the young and young at heart. Vegans, vegetarians, yogis and health buffs can find their groove in this sometimes overlooked but really cool neighbourhood.
Over the years, Ekkamai has evolved into a leisure destination, offering more avenues for fun, relaxation and comfortable living. It's fast becoming a residential hub, gradually attracting the trend-conscious who used to frequent the Thong Lo area.
Contagious CBD Progress
With accessible mass transport networks nearby, more activities and establishments started popping up along the intersection between the main Sukhumvit road and Soi 63. Being close to a recognised CBD has its perks.
It takes but a few stops to get to the main road by bus or via BTS Ekkamai. And if you have plans for a weekend trips to Pattaya or Rayong (popular tourist hot spots), the Eastern Bus Terminal is conveniently situated in the intersection.
Ekkamai Similarities with Thong Lo
Ekkamai, despite its own hipster and somewhat eclectic reputation, shares certain similarities with its rival Thong Lo. The latters boasts more impressive infrastructure but lacks spaciousness and a laid back atmosphere. Ekkamai, on one hand, has a suburban feel and attracts a sizeable sophisticated crowd of expats and locals alike.
The serene Ekkamai neighbourhood exudes a carefree and livable vibe, highlighted by tree-lined and non-commercial spots for the public. Families with a growing brood, newly weds bent on expanding their household and everyone looking for more breathing room will find it easier to relocate to Ekkamai without reservations.
Best Thailand Property
Despite Thong Lo and Ekkamai's burgeoning reputation, Thailand property buyers are encouraged to choose with discernment. Property in Thailand vary in price, quality and accessibility. Assess your needs first before finalising your purchase decision.
If you're an expat, be mindful of real estate laws (which often change at the drop of a hat). Start your relocation plans after you iron out your documents (e.g. passport, VISA and local bank account). Also, don't forget to inform the Immigration office of your whereabouts.
Foreign investors should likewise exercise the same level of discernment. Partnering with a local Thai real estate developer may put your business in a better position. Thai laws don't allow foreigners to own land or property unless they do so through a local company. Majority of the property owners in the building or area must also be Thai.
---
Just go to our home page www.thailand-property.net to view property for sale in Thailand
or
Bangkok property.