There are many reasons why Thailand has won the hearts of property buyers from mainland China and its special administrative region in Hong Kong.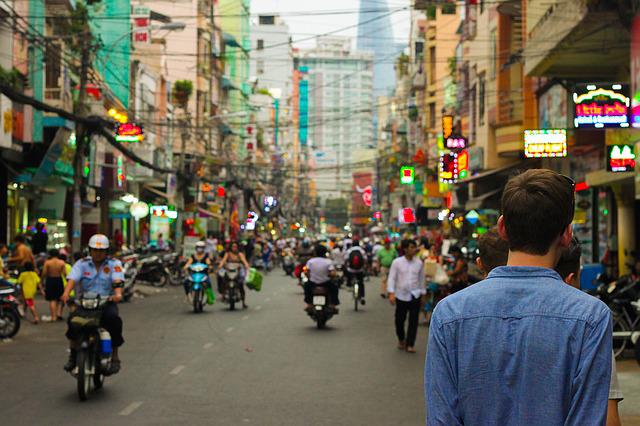 In 2018, Chinese nationals poured in an impressive 40 billion baht ($1.25 billion USD) on Thai properties, as reported by the Bank of Thailand.
Chinese buyers were also the biggest source of condominium purchases. Other large-scale condominium spenders include citizens from Japan, Singapore, Singapore, Taiwan, the United Kingdom and the United States.
There has been declining interest from Russians, who have invested much Pattaya and Phuket condominium markets for several years now. Colliers International property analyst Phattarachai Taweewong attributes this drop in interest to a weaker rouble.
Why Thai Property Appeals to Chinese Buyers
Carrie Law, CEO and director of Juwai.com, the biggest property website in China, said that low prices and taxes in Thailand were particularly appealing to Chinese buyers.
She further added: "Canada and Australia have declining property markets and new foreign buyer taxes. This helps drive investment away from those countries. Thailand does not impose extra taxes on foreign buyers. Prices start in the low US$100,000s. That's very appealing."
Juwai had an overwhelming number of Thai property enquiries in 2018. Its total sales in Thailand topped last year's charts for the first time. Once popular property markets like Australia and Canada dropped to second and fourth place, respectively, with this huge interest in Thai property.
Many property buyers hail from some of China's most progressive areas - Beijing, Guangdong, Jiangsu Shanghai and Zhejiang. According to Law: "Beijing has a strong lead, with nearly twice the share of buyers that either Shanghai or Guangdong has."
Juwai.com notes that approximately half its buyers said they purchased property for personal use. 15 per cent of Thai property buyers needed a holiday property. 6.3 per cent of property buyers said they want a property for their retirement years. Around 70 per cent of all Chinese property buyers told Juwai.com that they hope buying real estate in Thailand would prove to be a good investment.
Foreigners may occupy 49 per cent of condo units in any condo building in Thailand. They cannot own land, however.
Condo Units Selling Like Hotcakes
Bangkok-based Phoenix Property Development and Consultancy analyst, Surachet Kongcheep, said property in Thailand is "not too expensive". Because they're relatively cheap, Chinese buyers invest in units that are below 3 million baht.
According to Phattarachai, Thai properties in China were so popular in China that condo units promoted in the mainland "were sold out before the domestic sales".
Thailand is currently on the verge of a supply bubble in the property market, he said. Compared to the usual 40,000 to 50,000 units launched each year, there were around 58,000 new condominium units in 2017. 66,000 new units were also built last year.
New Chinese Tourists
The Bank of Thailand imposed tighter lending policies to regulate the property market and prevent any real estate bubble. This, however, has made it difficult for Thai people to buy homes. In effect, property sales slowed down.
On the brighter side, experts say foreign buyers, especially Chinese investors, will keep the Thai property market afloat
Phattarachai said: "foreigners paid 92 billion baht (US$2.88 billion) to obtain properties last year, compared with 70 billion baht in 2017. We expect the figure to reach 100 billion baht this year."
Chinese industrial investors will also be an asset to the property market as they transfer their production bases to Thailand. Juwai.com's Law said this will help lessen the effects of the US-China trade war.
"Thailand is one of the biggest beneficiaries of the trade war due to its excellent logistics, sophisticated manufacturing and export sector, and a cost of labour that is less than half of China's," she added. Because of close commercial ties, we can expect more property investment in the future.