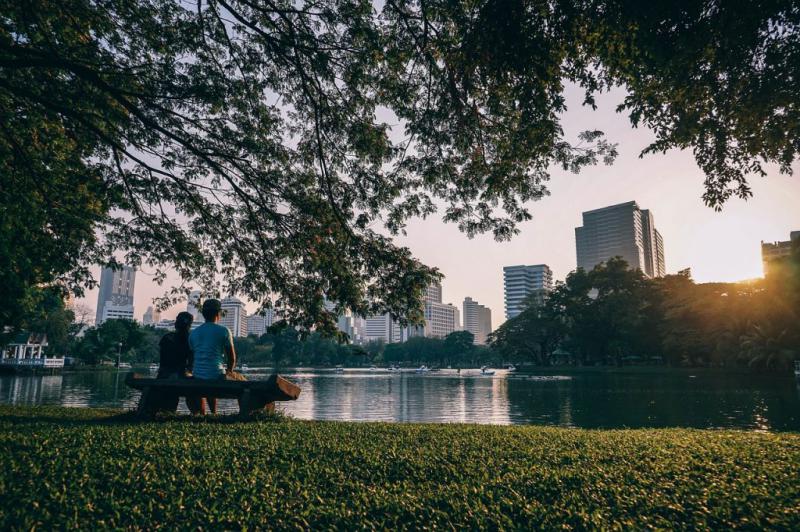 Good news for condo buyers in Bangkok. More building and units are underway. Soon your options will be endless.
Thailand's capital city is already teeming with condo buildings, apartelles and homes or rooms for rent. One would think there's no more space for expansion. But where condominiums in Bangkok are concerned, there's always room for growth.
The country's real estate market may have fluctuated in the last few years, but Bangkok condominiums continue to be in high demand. From expats to young professionals to government workers, condo units appeal to just about any demographic.

Can Expats Buy a Condo?
While it is true that Thailand has strict property laws, expats can freely buy a condo. But this freehold is not without conditions.
For foreign nationals to successfully own a unit, they must look for a building where more than 51 percent of unit owners are Thai nationals. Otherwise, they can only obtain lease agreement.
Buying a condo in Thailand is the most reasonable option for foreign nationals, particularly if they intend to stay for months or years. Some foreigners grow fond of the country and keep on coming back, visiting as often as three times in a year.
Owning a Thailand property, even a simple condo unit, takes the load off expats' shoulders. No need to book hotels or worry about where to stay next. Whether you end up staying in the country longer or shorter than intended, you have a place where you can call home even for a time.
Tips for Buying a Condo Unit in Bangkok
Just a disclaimer: this post may not be applicable to large-scale investors looking to buy an entire building they can turn into an upscale condominium.
However, if you're interested in buying a condo unit in Bangkok, this article can provide helpful advice on what to consider and what to avoid.
Here are tips to help you choose the right condo unit:
1. Prepare your budget
How much are you willing to pay? Thailand properties come in all shapes, sizes and prices. You must have a clear estimate of how much you want to spend on a unit. Failing to set a budget range may endanger your finances.
Prices also differ from one location to another. Condominiums in Sathorn, for example, are pricier compared to condominiums in, say, Chatuchak or Lad Phrao. This is because the Silom-Sathorn area is an investment district. Individuals are expected to spend more if they want to reside there.
Despite being pricey, many expats prefer to live along the city centre. Bangkok's CBD is well-known for quality, fully furnished apartelles and high-rise condos. They mostly come with gym and pool facilities. You can pay cheap for a large condo unit in other districts, but there is no clear guarantee of quality.
2. Read about Thai property laws
Several laws govern different Thai properties. For instance, there is a new leasing law for rental homes, apartments and condo units. But there is also another law for dormitories and hostels. These leasing laws are different but individuals, especially expats, cannot tell them apart.
Thailand property laws change from time to time. That is why if you want to acquire a condo unit in Thailand, you need to get acquainted with property ownership laws. Some of them may not even be translated to English. Ask an English-speaking local to give you at least an overview of the legal provisions.
3. Choose a good location
Where do you want to buy condo in Bangkok? As mentioned earlier, different locations have different pricing standards. Thailand properties in the CBD district are not cheap while properties in other districts may fall short of your expectations.
Be forewarned that condos built near transportation links, tourist hot spots, restaurants or social venues have inflated prices. You will be charged higher for a small unit. What you're paying for is the convenience of living in an accessible place.
Some condominiums are a good walking distance from the MRT, BTS or bus station. They often fetch a reasonable price. If you are amenable with the distance, then see if all things considered you can purchase a unit at a comfortable location.
Be a Wise Buyer
Before buying a condo unit in Bangkok, you have to ask yourself whether this is a good investment for you. Exhaust your options first.
When choosing a unit, make sure your financial standing and your property needs coincide. It's also a good idea to shortlist properties that caught your attention. Using your own criteria, carefully streamline your list until you can make an informed choice.
In the last three years, Bangkok's condo market has continued to rise. The Bangkok Post reports that from over 102,000 units in 2015, the market has increased to "114,000 units worth 441 billion baht in 2018." As long as the market continues its upward trend, getting a condo unit in Bangkok can be a good investment.
Looking for a condo unit, apartment or house for rent? Visit https://www.thailand-property.net for the latest property listings in Thailand.