Bangkok office rental prices have surged in the first quarter of 2019, as implied by a JLL study. This surge in rental prices is cornering businesses, a number of which are in search of better alternatives. From flexible office setups to co-working centres, businesses – especially small and medium enterprises – are considering a range of practical solutions just to cut back on costs.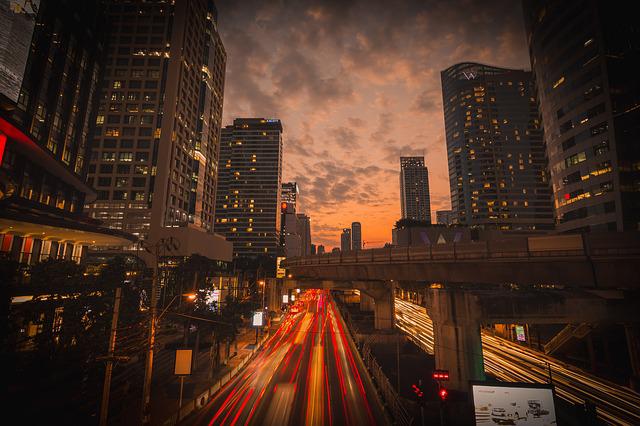 Rents continue to climb as building owners try to offset losses brought about by shrinking office spaces. According to the JLL report, Bangkok office vacancy rates are in single digits. This had not happened since around 30 years ago.
In an interview with Bangkok Post, Andrew Gulbrandson, JLL's head of research and consulting, said: "Rising rents and falling vacancies are being driven by a flight to quality – tenants relocating and in most cases expanding – from older buildings to new projects."
Bangkok Businesses Have Several Options
There are specks of light at the end of this tunnel, however.
Big companies opt to rent out bigger commercial space in newer office buildings across Bangkok so as to encourage and foster talent. Unfortunately, freelancers and SMEs continue to populate the country in large numbers. This sector is more flexible. Freelancers and SMEs can work or operate in co-working facilities and other serviced spaces with flexible payment setup, essentially sparing them from the bondage of long-term rent contracts.
Moreover, smaller firms hoping to set up shop in Bangkok can effectively do away with large capital outlays, necessary to obtain physical office space. And with surging Bangkok office rents in the mix, such a setup can be disheartening to SMEs.
Service Office Providers
When looking for a service office provider, choose one that can offer you a range of options. Your chosen provider must have an office space commensurate to your budget – and perhaps popular amenities like hot desks. This flexible system frees you from crippling Bangkok office rental prices and long-term lease contracts with a lock-in period.
Also, you might want to consider a company with a proven track record and a global presence. Go through their membership plans. The flexible, the better. As a business owner, it is your right to choose the best office setup for your company. And if a co-working facility or a serviced office best answers your needs for the time being, then go for it.
---
Explore a range of Thailand property options on our website. Click here for more details.