For foreign real estate investors, expats, foreign students, locals from other provinces who study or work in Bangkok, and basically everyone who wishes to live in Thailand's capital all have the same question in mind: how much do Bangkok condos cost?
Whether you buy or lease a condo unit, the general impression is it will always be expensive. An apartment or a detached home would have been a lot cheaper.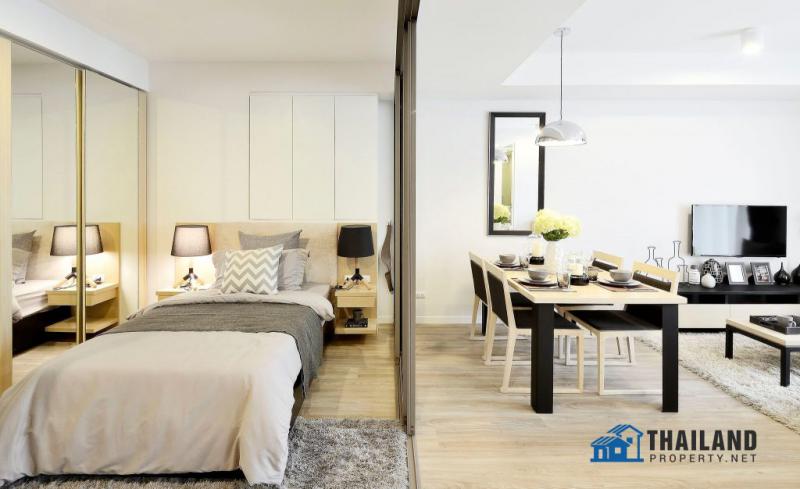 While it is true some condo units – especially those situated in Bangkok's central business districts – are quite pricey, that does not mean there no cheaper options to pursue. In fact, if there is one thing that's great about Thailand's real estate market, it's the fact that you have a diverse range of choices available.
The catch? Know where to look. Go to online property portals in Thailand. Visit expat websites or forums. You will see a fair distribution of cheap condos in Bangkok alongside more expensive units.
Price Range for Bangkok Condos
A rough estimate would give us the following data (price per square):
| | |
| --- | --- |
| Mid-Range Condos | ฿70,000 – ฿89,999 |
| Upper-Mid-Range Condos | ฿90,000 – ฿119,999 |
| High-End Condos | ฿120,000 – ฿169,999 |
| Luxury Condos | ฿170,000 – ฿249,999 |
* CRBE data extracted from Expatden.com
Note that the price range listed above for each market segment pertains to selling and not rental prices. Condo rentals have a different pricing mechanism altogether.
All condominiums in Thailand are governed by a condominium act. As per law, foreign investors can only purchase 49 per cent of all units in a condo building. The rest of the 51 per cent should be owned by Thai citizens or a Thai investor.
In the same manner, if you are a foreigner who decides to purchase a condo unit in the country, you will only be able to do so if 51 per cent of the units available is occupied or allocated to Thai citizens. The purchasing process may be bureaucratic, but it will become less of a headache once completed.
Where to Buy Condos for Sale in Bangkok
There were reports that Bangkok is about to experience another property bubble due to an excess supply of condo units. With so many unsold properties in Bangkok, economists fear that supply has already exceeded actual demands. Though such fears are justifiable, looking at the bright side, property prices for unsold condo units and properties will likely go down so as to create more demand.
Here are some of the best condominiums in Bangkok for your careful consideration (to know the actual location and view pictures of each property, click on the link):
1. Location: Sukhumvit
2. Location: Silom
- M Silom
3. Location: Sathorn
4. Location: Rama IX
5. Location: Phaya Thai
Final Thoughts
Always consider your personal preferences and several important factors like transportation accessibility, distance to and from your workplace, distance to and from hospitals, pharmacies, malls, convenience stores and recreation centres before deciding on a property.
Along with the factors enumerated above, location, size of the unit and target market of the property will affect its pricing. Make sure to watch out for grand opening discounts or any other opportunity through which you can get a price cut.